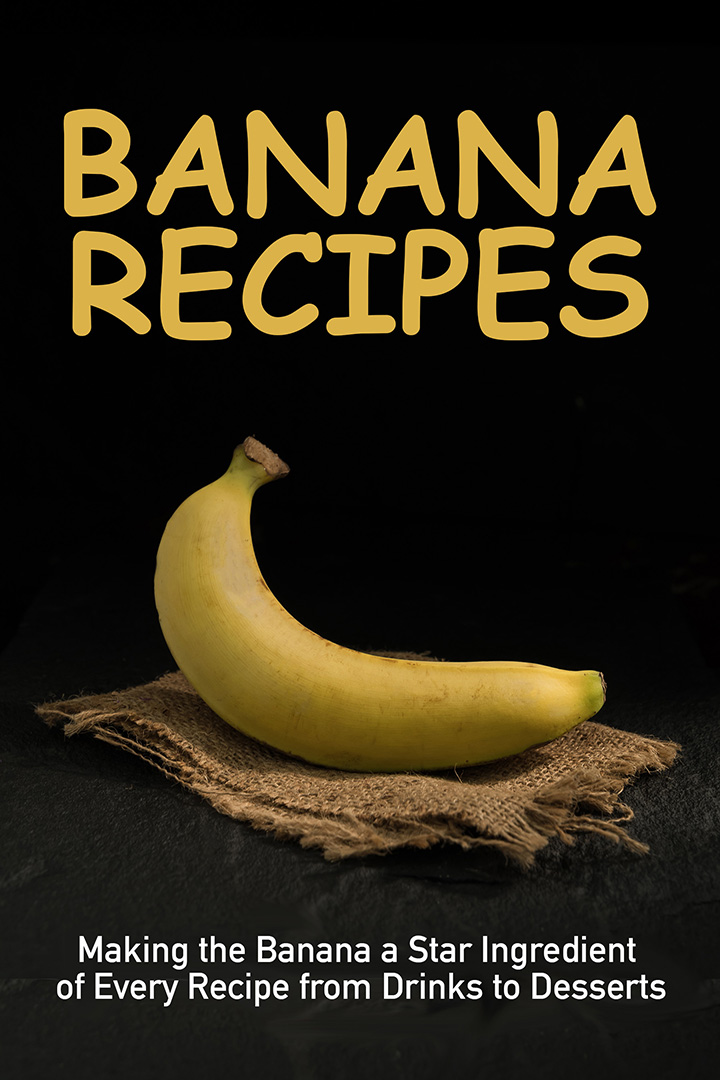 Do you love bananas? Then this recipe book is for you. Every recipes has banana as the star ingredient.
Table of Contents: Banana Recipes
Drinks
Coffee, Banana & Hazelnut Morning Shake
Coquito Banana Smoothie
Banana Brunch Punch
Banana Daiquiri
Yellow Submarine
Banana Banshee
Dirty Banana
Talking Monkey
Breakfast
Banana Granola
Banana Muffins
Banana Pancakes
Banana Bread
Banana Monkey Bread
Chocolate Banana Bread
Extreme Banana Nut Bread
Bananas Foster Baked French Toast
Bananas Foster Oatmeal with Walnuts & Peanut Butter
Salads & Sides
Plum, Date, Banana and Maple-Bacon Salad
Banana Fruit Salad with Apricot Dressing
Banana Cornbread
Sweet Potatoes with Bananas
Entrees
Fried Peanut Butter & Banana Sandwiches
Spicy Banana Chili
Spicy Sweet Plantain and Beef Hash
Jerk Pork with Roasted Banana Mango Salsa
Banana Shrimp Hash
Chicken and Banana Korma
Pork Tenderloins with Banana Sauce
Curried Pork and Banana Casserole
Pastelon Puerto Rican Lasagna with Plantains
Desserts
Creamy Banana Pudding
Nutella Banana Phyllo
Banana Cream Pie
Banana Cheesecake
Roasted Banana & Pecan Cheesecake
Bananas Foster
Banana Beignet Bites
Banana Bread Pudding
Banana-Split Brownies
Banana Cream Brownie Dessert
Banana Souffle
Marshmallow Filled Banana Cupcakes
Banana Skillet Upside-Down Cake
Elvis' Pudding Cake
Banana Split Icebox Cake
Jamaica Cake
Frosted Banana Bars
Banana Fritters
Grilled Banana Boats with Peanut Butter, Chocolate & Marshmallows
Chocolate Banana Fried Won Tons
Nutella Banana Pie
Categories: Cookbooks
Sorry, comments are closed for this item.