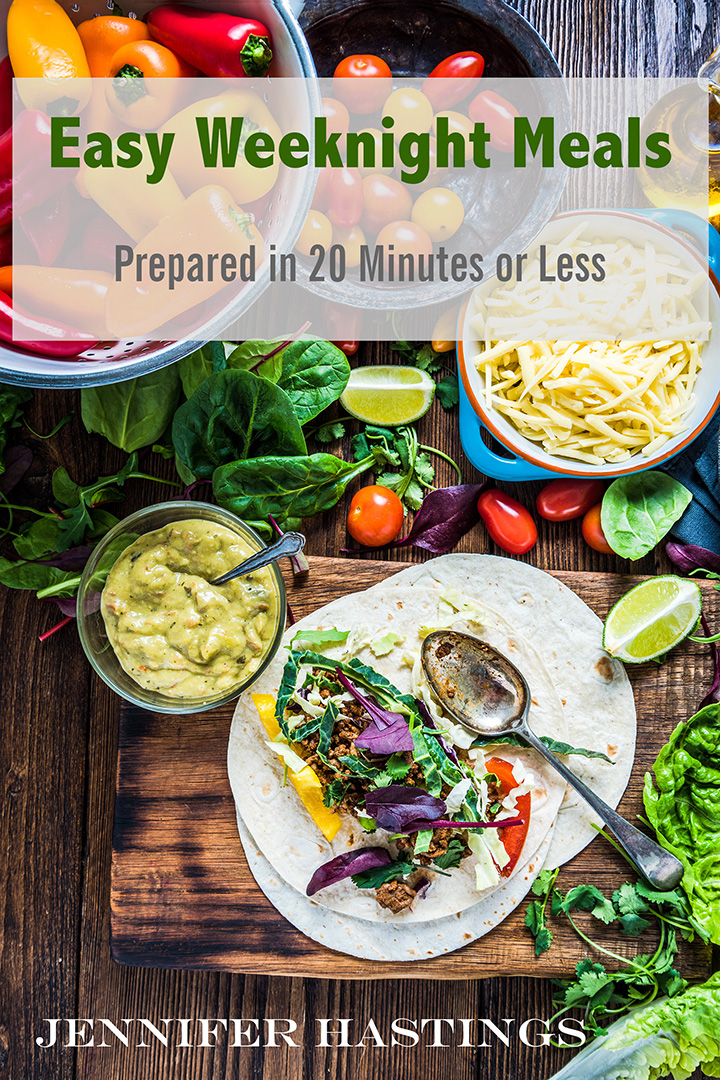 Weeknights often are super busy times for families yet they can be special spent around the dinner table. After a long hard day of working, school, and other activities, no one wants to spend a lot of time in thinking about what to cook or a lot of time to prepare. And, ordering food every night is not an option because no matter how delicious the food is, it is definitely going to burn a hole in your pocket.
This book is a must buy for families who enjoy a delicious and fulfilling meal after a long day at work, school or play. These recipes are not only going to tantalize your taste buds but will also make your dinners something to look forward to.
Table of Contents: Easy Weeknight Meals
Soups & Salads
Chicken Corn Chowder
Spinach Noodle Soup
Sausage Chili & Beer Soup
Creamy Crab Soup
Simple Bistro Salad
Crunchy Fruit Salad
Toasted Ramen Almond Chicken Salad
Kale Quinoa Lemon Salad
Pastas
Devilled Ricotta Pasta
Seafood Paprika Pasta
White Bean Olive Pasta
Turkey Ragu with Pappardelle
Garlic Linguine with Asparagus and Lemon
Artichoke Linguine
Bacon Mushroom Pasta
Mushroom Chicken Fettuccine
Parmesan Shrimp Pasta
Pumpkin Vegan Pasta
Poultry
Chicken Broccoli Alfredo
Sweet Pineapple Chicken
Parmesan Chicken with Zucchini Zoodles
Caprese Tomato Chicken
Sweet Peas with Creamy Chicken
Turkey N' Corn Chili
Asian Style Stir Fried Turkey
Duck Tortilla Roll Ups
Chicken Fingers with Honey Mustard Sauce
Crispy Ginger Chicken Thighs
Beef
Beef Chuck Thyme Stew
Quick Roast Beef Wraps
One Skillet Beef N'Corn
Beef Teriyaki
Bleu Cheese with Skirt Steak
Tortilla Beef Skillet
Beef Pepper Fajitas
Mongolian Ginger Soy Beef
Simple Beef Ragu
Cumin Spiced Beef
Lamb
Greek Lamb Gyros
Skillet Fried Lemon Lamb
Broiled Lamb Chops
Quinoa Lamb Meatballs
Rosemary Lamb Chops
Middle Eastern Lamb Kebabs
Pork
Pork Chops with Marmalade Glaze
One Pot Rice with Pork
Pork Pasta Combo
Ramen Pork Stir Fry
Pork Chops with Cabbage
Sautéed Pork with Broccoli and Carrots
Categories: Cookbooks
Sorry, comments are closed for this item.