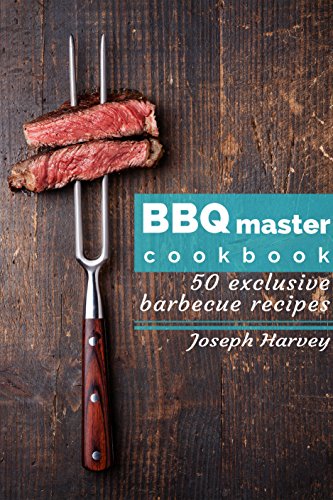 BBQ master! 50 exclusive barbecue recipes. Meat, vegetables, marinades, sauces, and lots of other tasty things – all in one!
There is an old saying: "Eating is a necessity but cooking is an ART." These words describe the sense of the book.
Exclusive recipes, tasty ideas, and unusual combinations will turn your ordinary meal into something special. It is the easiest way to amaze your family and friends with juicy meat, fragrant marinades, and spicy sauces. This book provides detailed techniques of cooking your best BBQ ever.
So why do you need this book?
If you are tired of boring meat recipes,
If your BBQ parties fall into disfavor,
If you have never made barbecue and want to make it perfect,
If you want to get the BBQ Pro Rank.
And what will you get?
Super-easy methods of cooking your favorite meat: beef, pork, lamb, poultry, veal, and even seafood,
The best recipes of grilled vegetables and cheese,
Melt in your mouth barbecue ribs recipes,
Perfect sauces for your BBQ,
Recipes of authentic spicy and delicate marinades for your BBQ menu.
Categories: Cookbooks