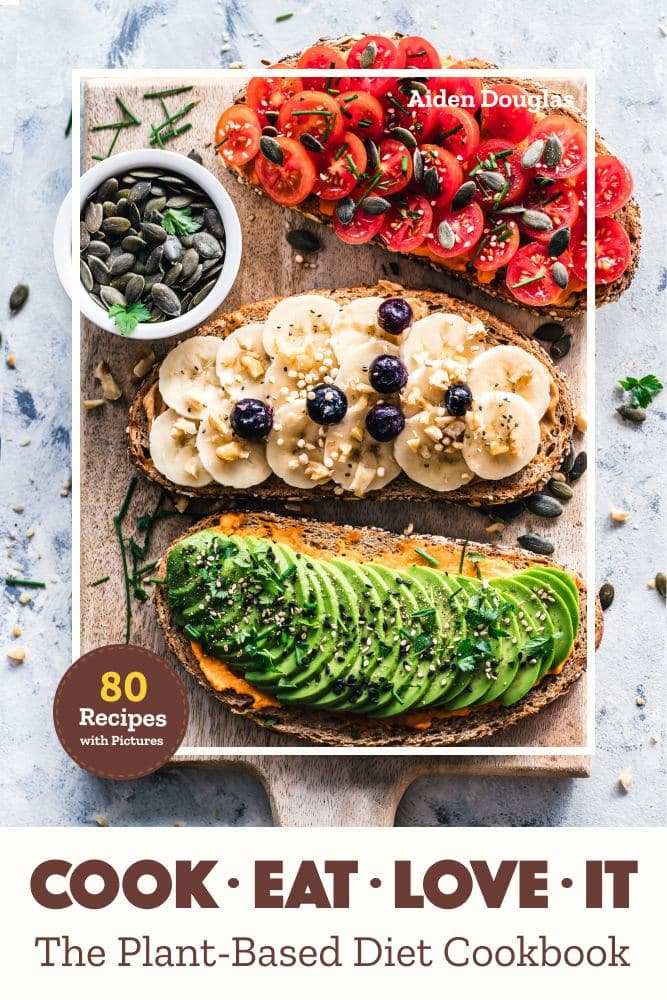 Ready to Dig in & Enjoy 80 Authentic, Easy-to-Prepare, Mouth-Watering Plant-Based Recipes for Your Every Day? Keep Reading!
Are you looking to get fit and healthy without spending a ridiculous amount of time in the kitchen?
Do you want to FEEL and LOOK young without having to go through invasive anti-aging procedures?
Are you ready to make that crucial shift to a plant-based diet without the fuss and hassle?
You came to the right place!
"Cook. Eat. Love It: The Plant-Based Diet Cookbook. 80 Recipes with Pictures" by renowned health, fitness, and wellness expert Aiden Douglas is here!
For you to go through life with zest and vibrancy, you need to take a deeper look into your diet. Sure, it's easy to reach for that sugary energy drink, or simply overdose on coffee… but all of these things are band-aid solutions.
What you need is a complete shift to a healthier, more sustainable kind of diet and lifestyle that doesn't require a lot of time and effort. What you need is to get on the plant-based diet train and never look back!
What you need is a copy of "Cook. Eat. Love It."!
With this game-changing plant-based cookbook, health buffs like you will:
Enjoy 80 authentic plant-based recipes that will WOW your taste buds each time — complete with mouth-watering pictures
Learn game-changing culinary live hacks to make the cooking process easier and lessen your time in the kitchen
Get ready to educate yourself about all the benefits of a plant-based diet not just on your health, but also on your weight
Get your daily dose of much-needed motivation and inspiration to make your transition to a plant-based diet easier and more sustainable
Bust all the myths and stereotypes about plant nutrition so you can come out well-informed and ready to tackle everything that comes your way
And so much more!
Once you taste the 80 mouth-watering plant-based recipes in this cookbook, you'll never go back!
Categories: Cookbooks