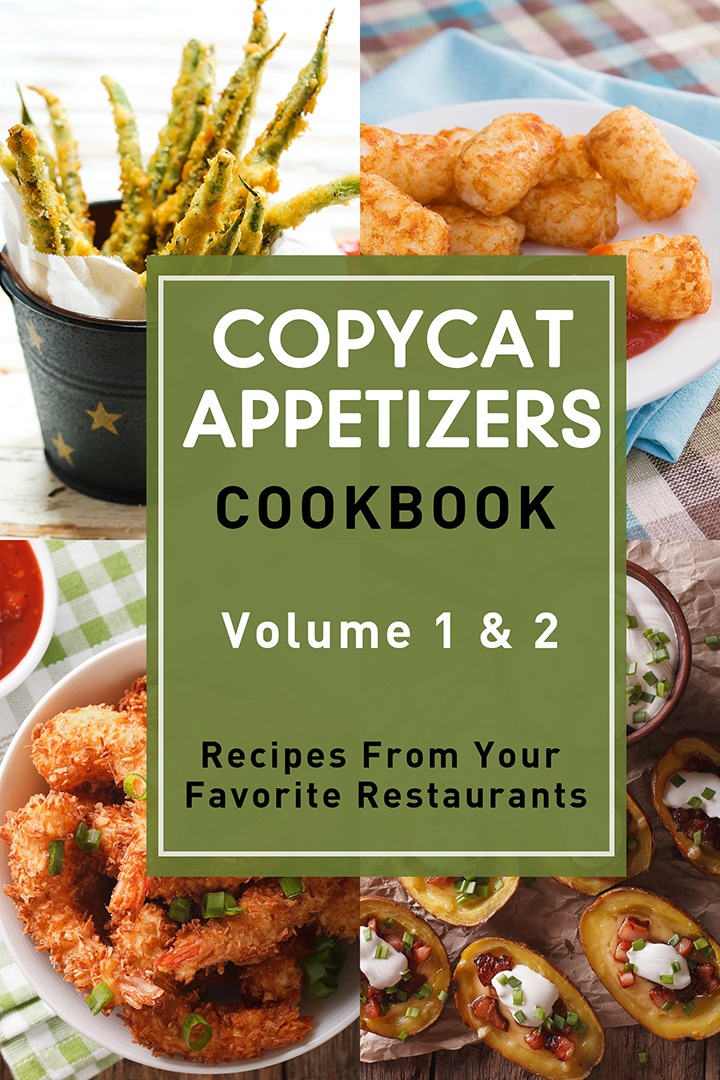 Copycat Appetizers Cookbook covers all the recipes of Volume 1 and 2 editions You will find more than 100 copycat restaurant appetizers from some of your favorite restaurants. Stop spending hundreds of dollars a month on restaurant meals and fast food! With this book, you can easily indulge in your favorite restaurant appetizers at home and at a fraction of the cost. You can also take the opportunity to tweak recipes to make them even more delicious using favorite ingredients. Discover the secrets behind some of your favorite dishes from places such as Applebee's, BJ's, Bucca de Beppo, Cheesecake Factory, Chili's, Cracker Barrel, Chipotle, KFC, Hard Rock Cafe, Panera Bread, PF Chang's, Red Lobster, Red Robbin, Outback Steakhouse, Olive Garden, Taco Bell, TGI Friday's and more.
Categories: Cookbooks
Sorry, comments are closed for this item.