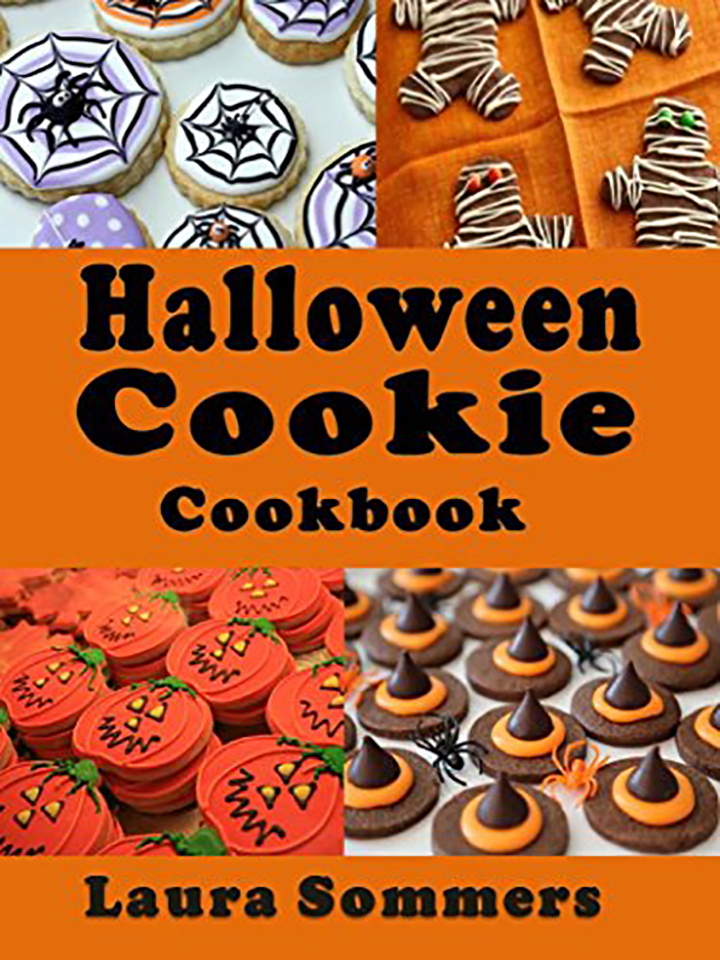 Halloween is one of the most fun and delicious times of the year with lots of parties, trick or treats, candy and cookies. It is magical with pumpkins, witches, ghosts and goblins. If you love Halloween then you probably love to have parties. These parties must have their own cookies.This cookbook contains lots and lots of cookies for Halloween in fun shapes and with Halloween themed ingredients such as pumpkin and candy corn. Enjoy!
Recipes Include
Pumpkin Chocolate Chip Cookies

Pumpkin Oatmeal Chocolate Chip Cookies

Edible Spiders

Halloween Nutt Butter Ghosts

Acorn Candy Cookies

Witches' Hats

Owl Cookies

Peanut Butter Spider Cookies

Meringue Bones

Iced Pumpkin Cookies

Poop Emoji Cookies

Chocolate Halloween Cookies

Bloody Skeleton S'mores

S'mores Eyeballs

Pumpkin Whoopie Pies

Booger Cookies

Sugar Wafer Frankenstein Cookies

Vampire Bite Sugar Cookies

Chocolate Chip Spider Cookies

Double Chocolate Halloween Cookies

Dracula's Dentures

Halloween Pinwheel Cookies

White Chocolate Reese's Pieces Peanut Butter Chip Cookies

Skeleton Oreo Pops

Mini Mummy Cookie Pops

Halloween Macaroons

Ghost Shortbread Cookies

Halloween Black Cat Cookies

Day of the Dead Cookies

Pumpkin Cookie Pops

Bloody Bones Cookies

Gingerbread Skeletons

Chocolate Peanut Butter Owl Cookies

Oreo Pumpkin Cookie Balls

Chocolate Bat Cookies
Categories: Cookbooks
Comments
Sorry, comments are closed for this item.