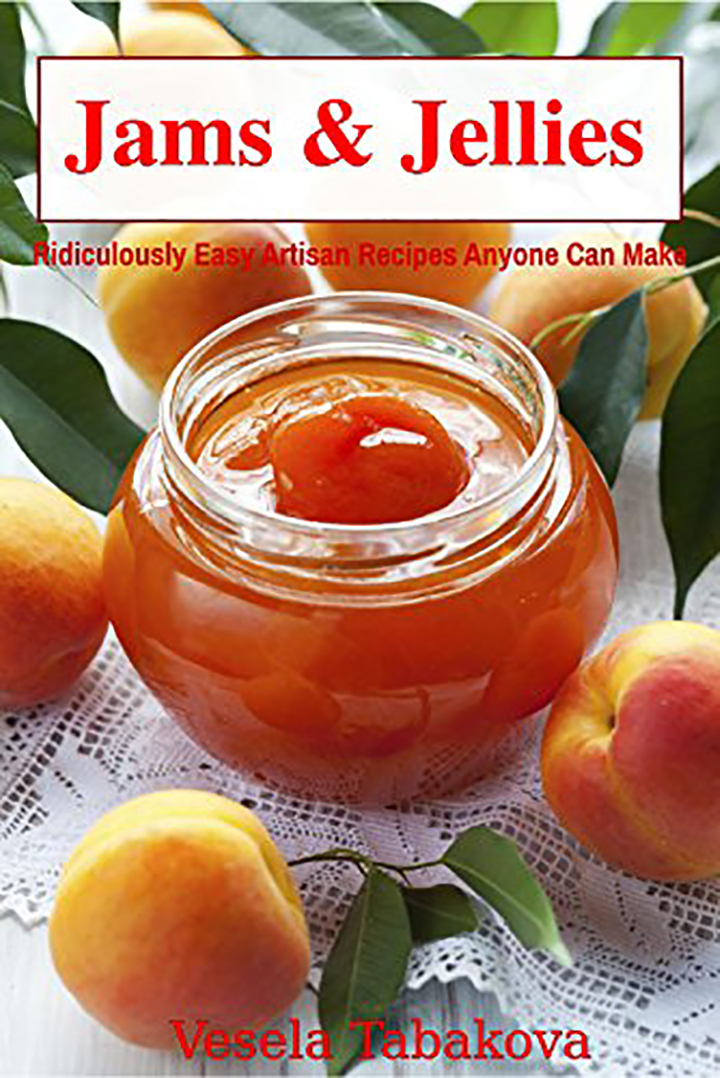 Ridiculously Easy Jam and Jelly Recipes Anyone Can Make
From the author of the Healthy Cookbook Series comes a great new collection of recipes. This time she offers us easy and enjoyable recipes featuring locally grown and minimally refined fruit.
Jams & Jellies: Ridiculously Easy Artisan Recipes Anyone Can Make is an essential guide for those who seek healthy food as it contains only simple organic Jam and Jelly family recipes without added preservatives, high fructose corn syrup or commercial pectin.
Table Of Contents
Is it Really So Simple?

Home Canning Requires Just a Few Basic Kitchen Tools and Knowledge of a Few Simple Principles:

My Family's Jam and Jelly Recipes

Grandma's Strawberry Jam

A Different Strawberry Jam

Raspberry Jam

Raspberry-Gooseberry Jam

Raspberry-Peach Jam

Blueberry Jam

Triple Berry Jam

Red Currant Jelly

White Cherry Jam

Cherry Jam

A Different Cherry Jam

Oven Baked Ripe Figs Jam

Oven Baked Plum Jam

Quince Jam

Quince Jelly

Quince and Apple Jam

Apple Jam

Apple and Blackberry Jam

Aromatic Pear Jam

Pear and Apple Jam

Peach Jam

Apricot Vanilla Jam

Apricot Jelly

Pumpkin Jam

Caramelized Onion Jam
Categories: Cookbooks
Sorry, comments are closed for this item.