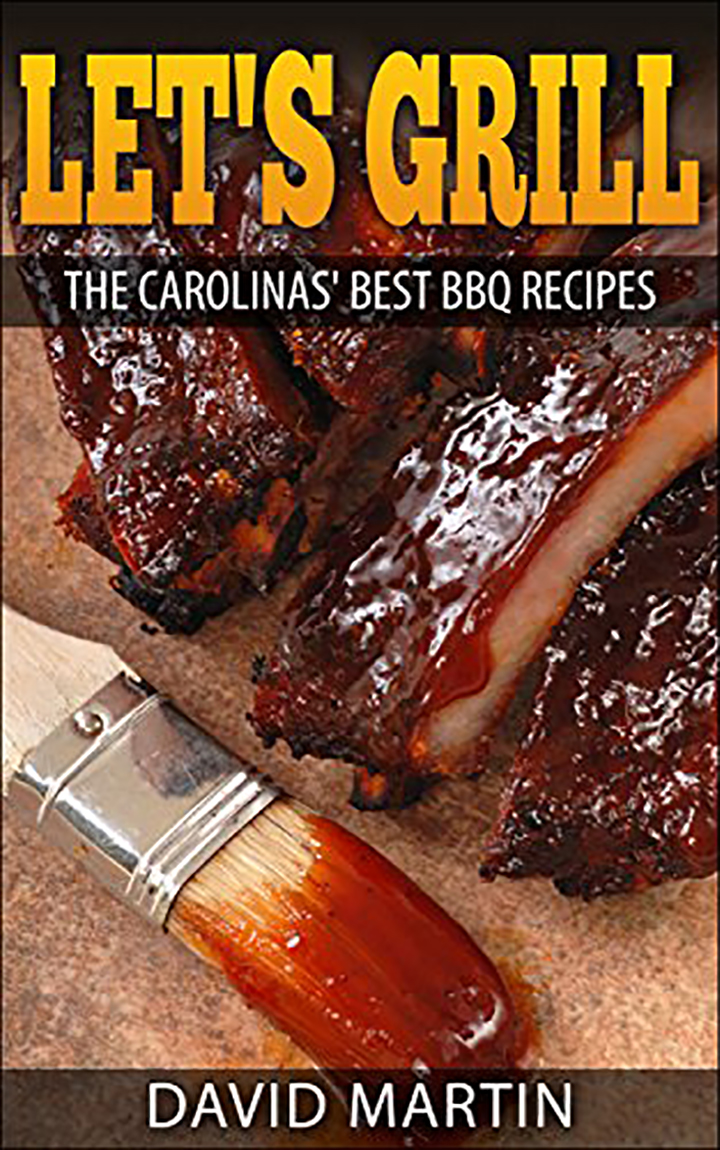 LET'S GRILL – CAROLINAS' STYLE! Bring the wholesome flavors of the Carolinas in your backyard!
Download FREE with Kindle Unlimited!
Barbecue is one of America's favorite ways to cook, and the Carolinas are known for some of the best barbecues in the entire world. When you open this book, you are opening a collection of the top barbecue recipes that are prepared with either a North or a South Carolina touch.
Learn what recipes are the easiest, best, and most popular among the many delicious Carolina BBQ dishes. And while you're at it, find out how to get that perfect grilled taste, mixed with well-blended sauces for an authentic Carolina taste.
Real southern culture knows that the best family memories, community moments, and love sharing events happen around the barbecue. Find out what makes the backyards of so many Carolina families so special :
•Ways to perfect the most popular sauce recipes in the Carolinas, including Carolina Red BBQ Sauce, Vinegar and Pepper BBQ Sauce, Tomato BBQ Sauce and Carolina Gold BBQ sauce.
•Delicious barbecue recipes built around bringing out the flavor of the meat – and fire. Find out the best ways to cook pork, beef, poultry, and wild game.
•Detailed instructions and easy-to-follow steps that give you the succulent taste of Carolina BBQ right down to the smoky wood chips in a form you can easily achieve at home.
•Let's not forget the memorable side dishes to complete your barbecue feast!
•And give your BBQ the ultimate send-off with mouth-watering desserts done right in the traditional southern style.
So, what are you waiting for? Either hop in your car and head down to the Lexington Barbecue Festival, or team up with Let's Grill to create the tastiest BBQ this side of the Mississippi.

As an Amazon Associate I earn from qualifying purchases.
Categories: Cookbooks