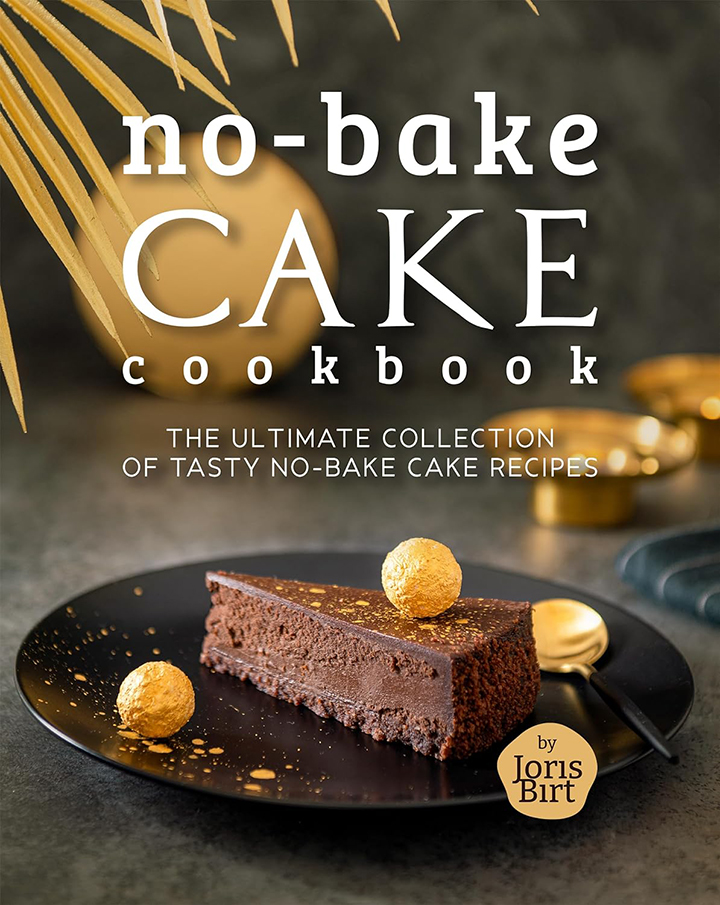 Get on Amazon
"No-Bake Cake Cookbook" is a tantalizing recipe cookbook that celebrates the art of creating exquisite no-bake cakes. Within its pages, you will embark on a delightful journey into the world of microwave cakes, fridge cheesecakes, ice cream cakes, and tiffins—satisfying your sweet tooth with ease and without the need for an oven.
Discover the magic of these delectable treats as you explore a variety of flavours and textures. From the rich and velvety microwave chocolate mug cake to the refreshing and fruity no-bake strawberry cheesecake, this cookbook offers a range of mouthwatering options to suit every palate.
Unleash your creativity with the recipes provided, and experience the joy of constructing an impressive no-bake Oreo ice cream cake or a luscious peanut butter cup ice cream cake. Each recipe is meticulously crafted to ensure a perfect balance of flavours and textures, promising an unforgettable dessert experience.
For those who appreciate a nostalgic touch, our tiffins section will transport you back to the simplicity of childhood favourites. Enjoy the satisfying crunch of a chocolate tiffin or the comforting blend of peanut butter and oats in our peanut butter tiffin recipe.
The "No-Bake Cake Cookbook" cookbook goes beyond traditional no-bake cakes. It also introduces you to unique creations such as the no-bake lemon blueberry cake, mango coconut cake, and coffee tiramisu cake. These recipes offer a tantalizing twist on classic flavours, elevating your dessert repertoire to new heights.
With clear and concise instructions, accompanied by vivid photographs, this cookbook makes it easy for both novice and experienced bakers to achieve stunning results. Each recipe is meticulously tested and designed to ensure success, allowing you to enjoy the process of creating these delightful desserts with confidence.
Whether you are hosting a gathering, celebrating a special occasion, or simply seeking a sweet treat for yourself, "No-Bake Cake Cookbook" will be your go-to guide for crafting impressive and delectable no-bake cakes. Embrace the simplicity, convenience, and irresistible flavours as you explore the world of no-bake desserts and satisfy your cravings without turning on the oven.
Join us on this delectable journey and unlock the secrets to creating show-stopping no-bake cakes that will leave your family and friends in awe. "No-Bake Cake Cookbook" is your passport to a world of deliciousness where oven-free delights await your eager taste buds.
Categories: Recipe Books
Sorry, comments are closed for this item.