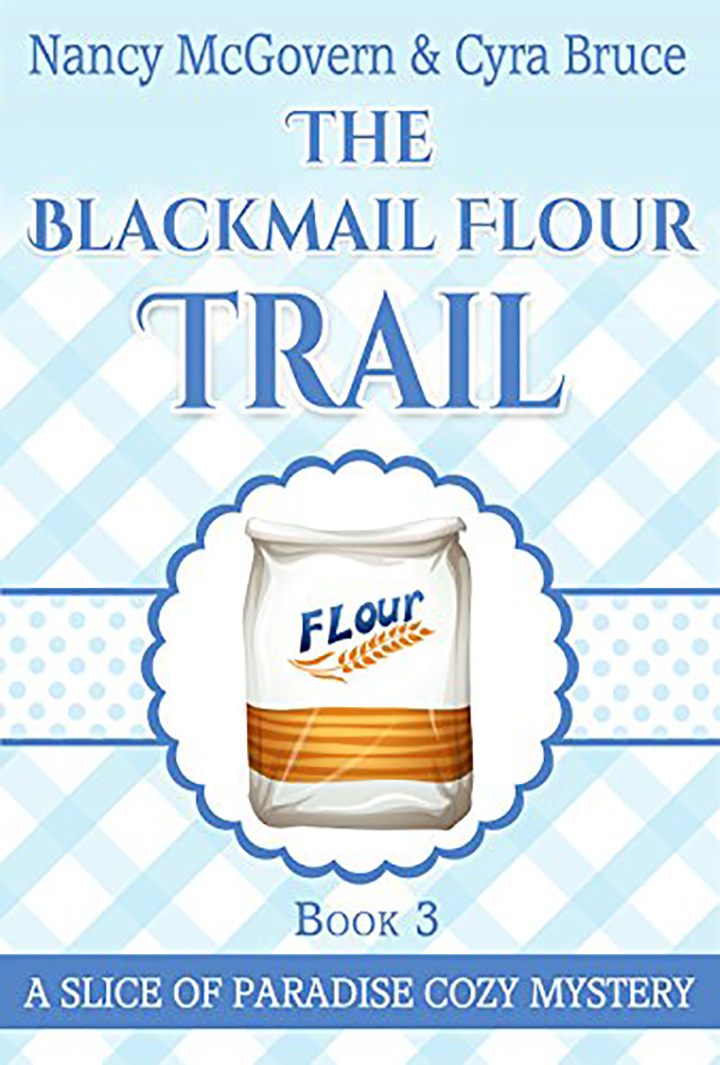 If you've gotten to know Faith Franklin in A Cherry Sinister Murder & The Cheesecake Fake and you're ready for more…IT'S TIME!  Join Faith in her 3rd adventure, The Blackmail Flour Trail!
How exciting!  Faith, Laura & Grandma Bessie have made it to the final round of the Cupcake-Baking Contest! They've met, and beaten, some interesting folks along the way and now they're so close to winning the $50,000 prize they can taste it!
But things are about to take a nasty turn.
When their competitor for the final round is found murdered, not only does it look like the contest will have to be cancelled, but the police immediately suspect Faith & her team of being involved.  After all, there is a lot of money at stake.  Plus, there's the topic of evidence…evidence that seems to point right at Faith.
Can Faith help clear her own name of murder?  Can she help find the real murderer?  And will all the hard work she's put into winning the contest be for nothing?
Find out in The Blackmail Flour Trail, the 3rd Slice of Paradise Cozy Mystery!

As an Amazon Associate I earn from qualifying purchases.
Categories: Cookbooks
Sorry, comments are closed for this item.