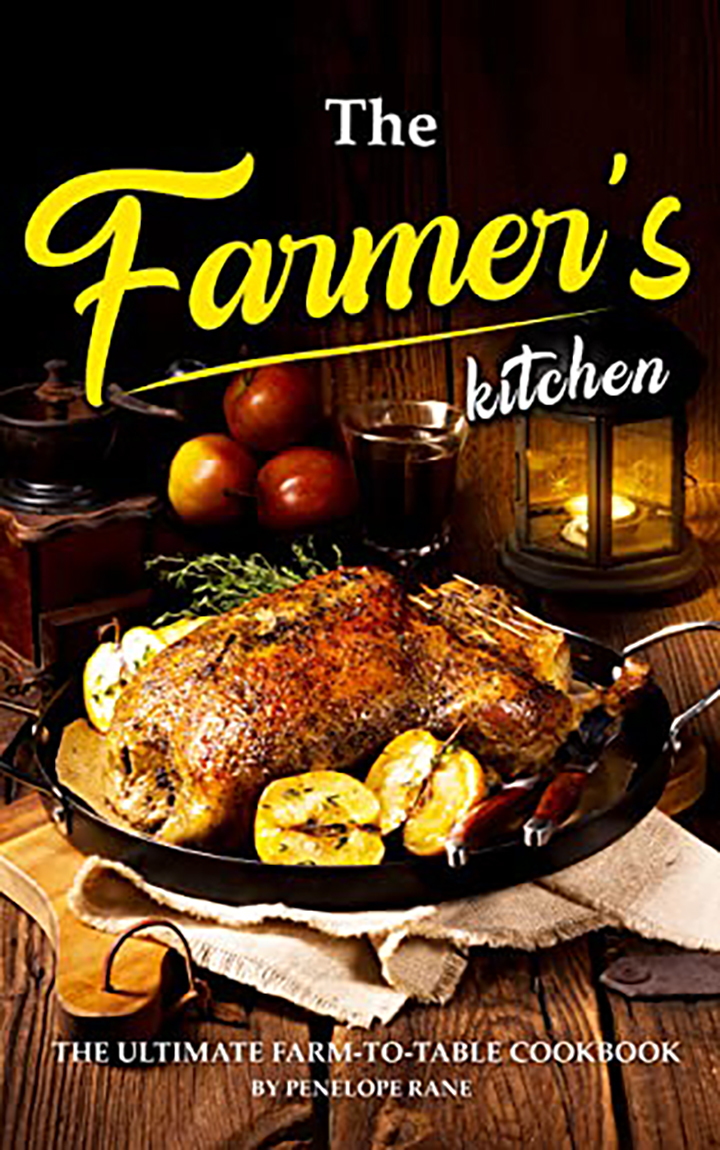 Get on Amazon
Are you looking for delicious recipes with fresh ingredients straight from the farm?
Tired of bland and boring dinners?
Searching for ways to create chef-style meals out of everyday produce?
Finding new ways to take advantage of fresh and tasty ingredients grown right on the farm can be a challenge, especially for those of us without a lot of cooking experience. Many of us grew up with our grandmother's cooking, and wouldn't it be great to bring back these warm country flavors? This book makes it possible to do just that. It offers many easy-to-follow recipes for creating sweet, savory, and all-around delicious foods from farm-grown ingredients.
Re-discover the Tastes of Country Living with This Book:
• Delicious Recipes: This book offers up delightful recipes for cheese, butter, bread, pies, desserts, and spreads. You'll be able to find something for the whole family and for every occasion.
• Easy to Follow Method: Every recipe includes step-by-step instructions that are easy to follow. Even if you're a novice in the kitchen, you'll have no trouble mastering these dishes.
• Fresh The List of Ingredients: Make use of your farm-fresh ingredients to create mouthwatering dishes that guarantee to satisfy.
• Photos: Every recipe comes with an accompanying photo so you can check your dish looks just like the one in the book.
• Customizing Options: Mix and match ingredients to create your own recipes.
So, if you are looking to maximize the potential of your farm-grown produce, this book is for you! Enjoy the delectable flavors of past memories, create the dishes you crave, and make the most of your home-grown ingredients with this amazing book.
Categories: Recipe Books
Sorry, comments are closed for this item.