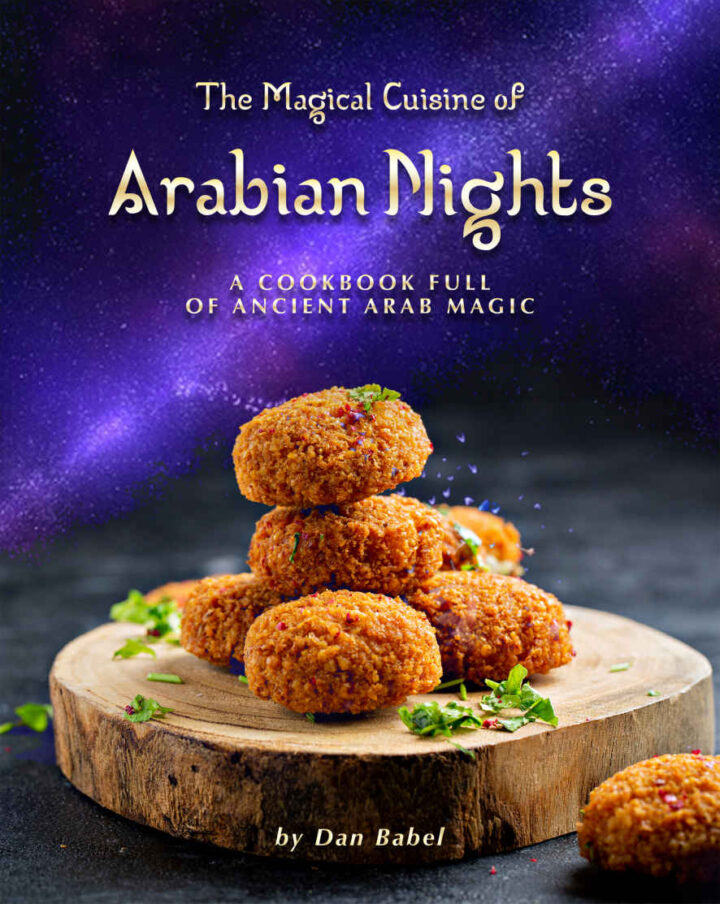 Aladdin, Sindbad, Princess Jasmine, Ali Baba and hundreds of other characters have made our childhood awesome. "Arabian Nights," a long storybook, has ruled the classic literature in almost every language. If you are a fan too, you must know how people used to throw lavish parties with an elite menu in the book.
Let us delectably take you on a tour of the magical streets of Baghdad where exotic food is everywhere. This book offers you the recipes of the luxury dishes you read about in the legendary book. Some of the phenomenal foods you will find in this unique cookbook are:
* Princess Jasmine's Manakeesh
* Haroon-Ul-Rasheed's Shish Tawook
* Princess Scheherazade's Aish el Saraya
* Aladdin's favorite Mejaddra in Rice
* Queen Zubaida's special recipe of Kabsa.
Order this book right now to indulge in the world of ancient Arabian Nights cuisine. You will find the entire food range inspired by the legendary book. There are yummy drinks from all over the world, unique appetizers, classic lamb recipes and exotic desserts.
Categories: Cookbooks