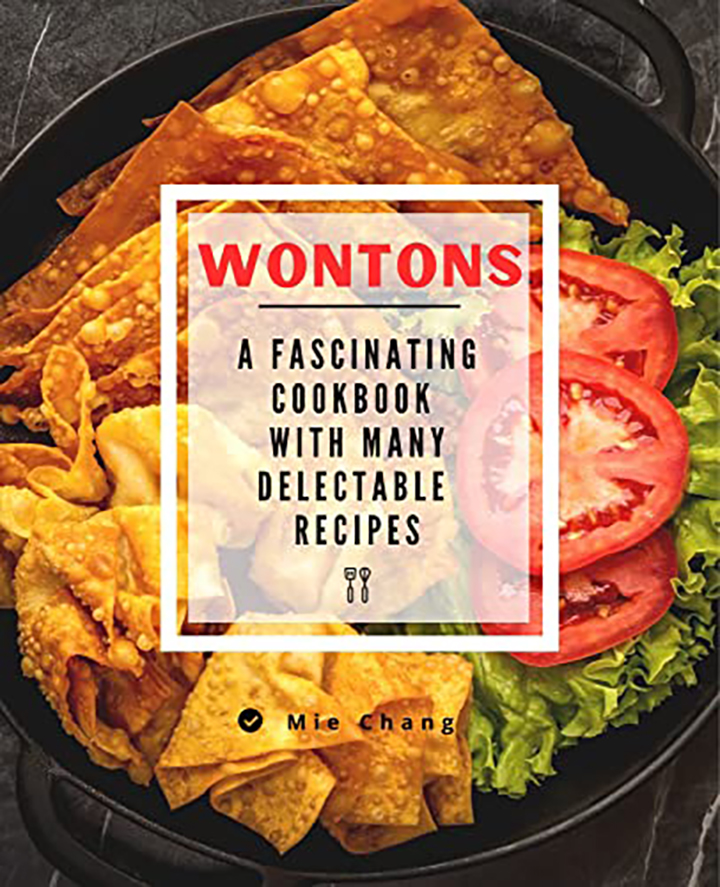 Get on Amazon
WONTONS _ A fascinating cookbook with many delectable recipes is a must-have for any fan of Chinese cuisine, particularly those who love the delicious and versatile wonton.
This cookbook features a variety of traditional and modern recipes, including soups, appetizers, main courses, and even desserts, all centered around the beloved wonton. Each recipe is accompanied by easy-to-follow instructions and colorful photos, making it simple to create restaurant-quality dishes in the comfort of your own home. With many different recipes to choose from, this cookbook is perfect for both beginners and experienced chefs looking to expand their culinary repertoire.
So will you join us in an adventure of simple cooking?
Here's some of the Wonton Recipes you'll discover:
+ New Hong Kong Wonton Soup
+ Wontons Jamaica
+ Fruit Fantasy Wontons
+ Alternative Homemade Gyoza
+ Mushroom Wontons
+ Chicken Wontons with Thai Sauce
+ Pan Fried Wontons
And much more!
Remember that these recipes are prepared for some new things. Additionally, keep in mind that the cooking method in this cookbook is simple. Hence, even though the dishes will be unique and delicious, they will be easy to make!
So why not add some flavor to your kitchen and try your hand at making some mouth-watering wonton dishes?
Categories: Recipe Books