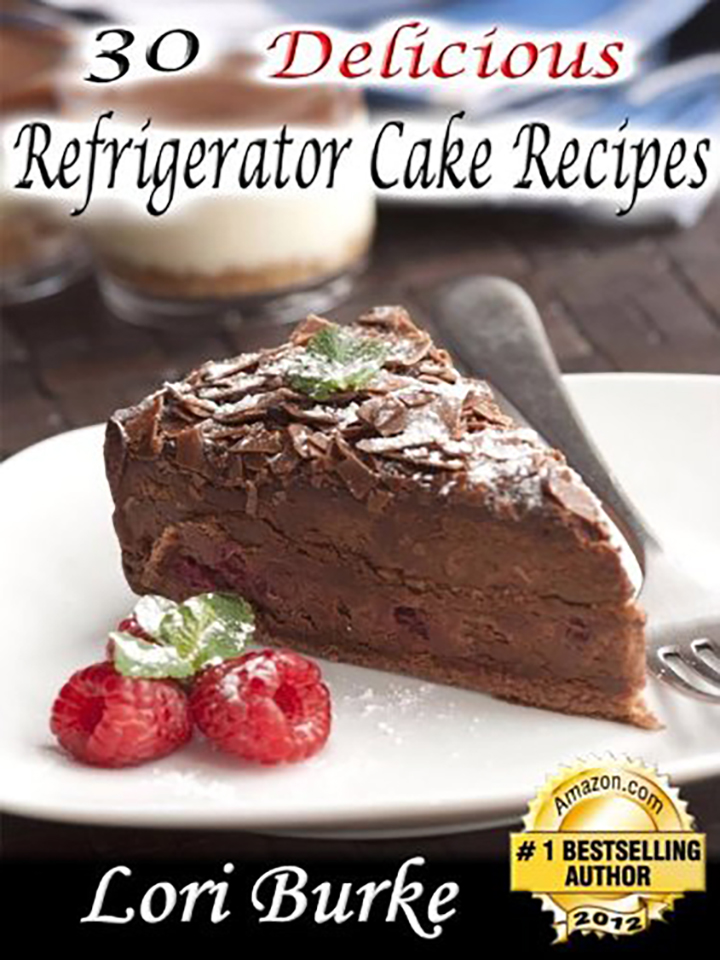 Get on Amazon
Make mouth-watering, delicious cakes that require little to no baking in an oven! Best-selling author Lori Burke brings you 24 Refrigerator cakes that are fun and easy to prepare. In addition she includes recipes for 6 Refrigerator Poke cakes that require minimal baking but are fun to make and so delicious. That's a total of 30 crowd-pleasing recipes! If you love desserts that melt in your mouth and make you go "Mmmmmm" then this is the book for you!
Here's a sampling of just a few of the recipes in this book:
* Ambrosia Refrigerator Cake
* Banana Icebox Cake
* Brandy Refrigerator Cake
* Banana Split Poke Cake
* Chocolate Eclair Refrigerator Cake
* Coconut Refrigerator Poke Cake
* German Chocolate Icebox Cake
* Happy Holidays Refrigerator Cake
* Holy Cannoli Refrigerator Cake
* Ice Box Fruit Cake
* Lemon Snap Refrigerator Cake
* Neopolitan Refrigerator Poke Cake
* Oreo Refrigerator Cake
* Peppermint Refrigerator Cake
* Pineapple Icebox Dessert
* Raspberry Icebox Cake
* Strawberry Icebox Cake
* Sweet Chocolate Refrigerator Cake
* Vanilla Refrigerator Cake
Categories: Other
Sorry, comments are closed for this item.