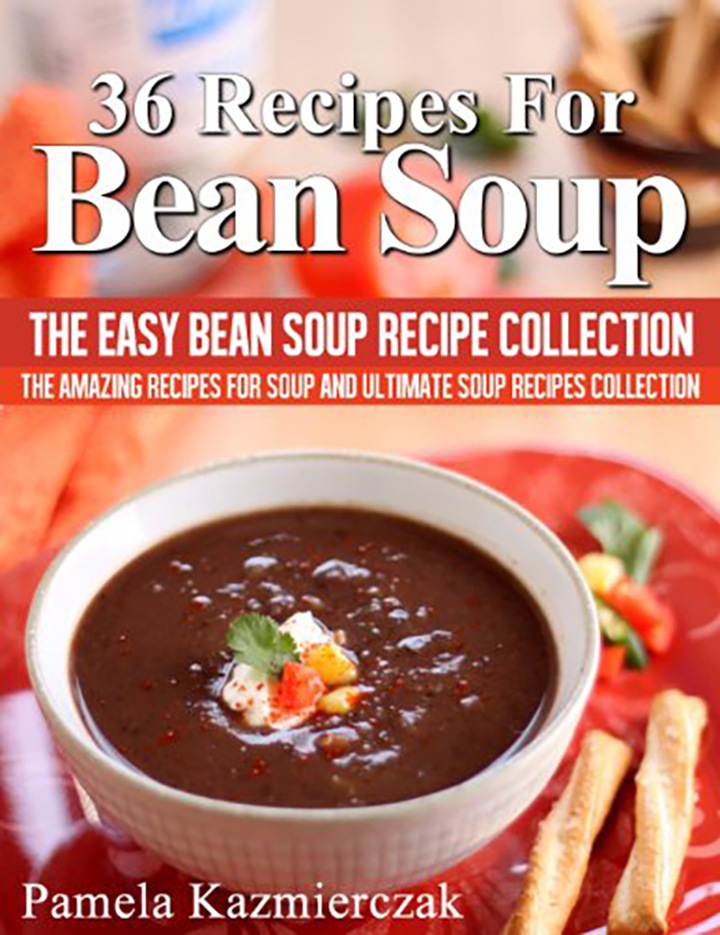 Get on Amazon
Are You Looking some great Bean Soup Recipes?
This cookbook Is all about creating Delicious Easy Soups at home. Find some great recipes for the bean lovers in your house.
Inside 36 Recipes For Bean Soup – The Easy Bean Soup Recipe Collection
you will find a wide variety of recipes for homemade soup to try. We hope you enjoy them all!
What Type of Recipes For Homemade Soups Will You Find In This Book?
There are a total of 36 Bean soups recipes inside this book.
Some Examples of the Recipes of these Healthy Soups That You will find inside include:
Bean and Barley Soup
Black Bean & Potato Chili Soup
Black Bean Soup
Black Bean-Pumpkin Soup
Black Bean-Pumpkin Soup
Black-Eyed Pea Soup
Chicken Lima Bean Soup
Chipotle Butternut Squash Soup
Easy Minestrone Soup
Macaroni Bean Soup
Mexican Bean Barley Soup
Mexican Black Bean Soup with Cumin
Navy Bean Squash Soup
Sausage & Bean Soup
Three bean soup with vegetables & pasta
Tuscan Chard and Cannellini Bean Soup
White Bean Soup
Categories: Recipe Books
Sorry, comments are closed for this item.