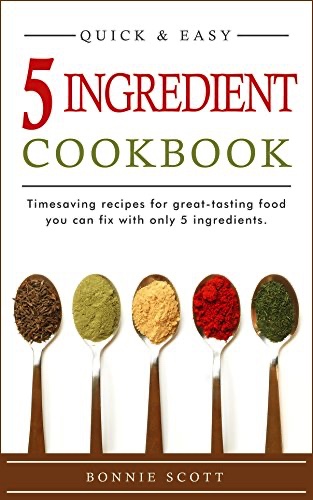 Looking to save time in the kitchen? And still create amazing food?
This remarkable cookbook has 140 recipes that can be made quickly with a maximum of 5 ingredients, saving valuable time but still providing loads of flavor your family will love.
5 Ingredient Cookbook: Timesaving Recipes For Great-Tasting Food is full of quick and easy dishes like:
Corn Bread with Green Chilis
Sausage Potato Bake
Grilled Italian Turkey Burgers
Cream Cheese Mashed Potatoes
No-Bake Peanut Butter Bars
Frozen Cranberry Salad
And many more…
With just five ingredients, you can have dinner, a snack or a meal on the table in no time flat and this 5 Ingredient Cookbook is the recipe book that will help you achieve it!
Categories: Cookbooks