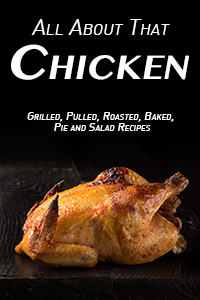 Chicken takes the center stage in All About That Chicken. Chicken is an amazingly versatile ingredient. It's well suited for any kind of meal or diet and works well with a wide variety of preparations. Try one of the over 50 recipes you'll find in this cookbook. This creative and easy collection of chicken recipes contains over 50 recipes that includes grilled, roasted, or baked or can be found in salads and pot pies. Check out some or our own favorites such as chicken tamale pie, thai grilled chicken, brown sugar and bourbon chicken, Mexican shredded chicken and more.
Categories: Cookbooks
Sorry, comments are closed for this item.