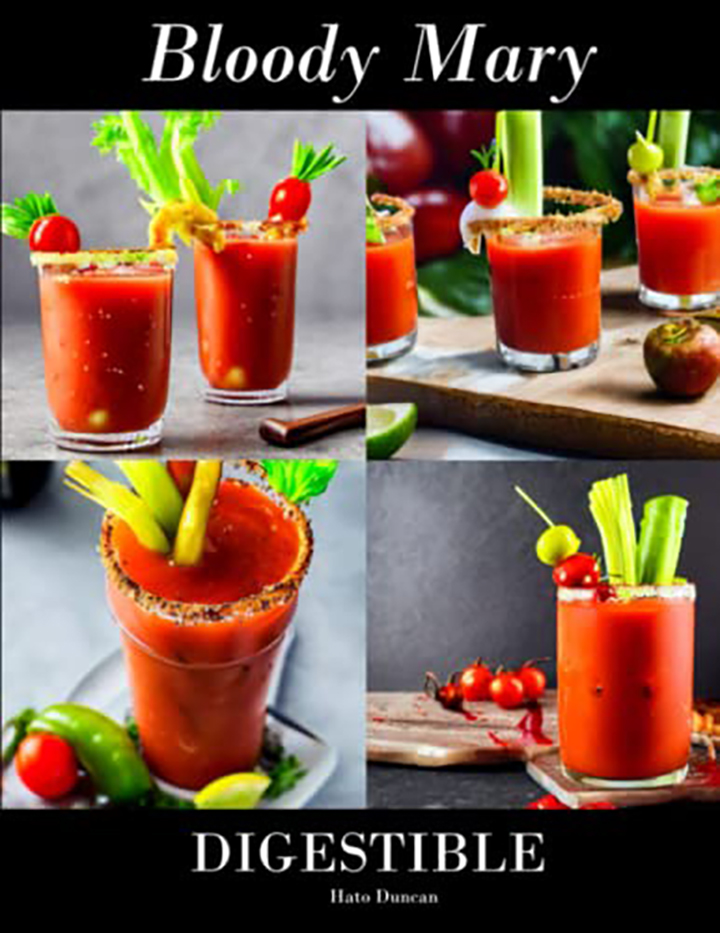 Get on Amazon
Digestible: Bloody Mary is the perfect guide for creating delicious and unique bloody marys at home. This cookbook offers a wide range of alcohol options, from classic vodka to more unconventional choices like gin and tequila, to give your bloody marys a unique twist.
The book also delves into the world of garnishes, providing tips and tricks for taking your bloody marys to the next level. From traditional celery stalks to more creative options like shrimp and bacon, there's something for everyone. The cookbook also includes a variety of recipes, from classic bloody marys to regional twists like a "New Orleans Style" or "Seattle Style" bloody mary, so you can experiment with different flavors and styles.
In addition to the recipes, this cookbook also includes a guide to the history and evolution of the bloody mary, as well as tips for hosting a bloody mary bar at your next party. Whether you're a bloody mary aficionado or just looking to add a new cocktail to your repertoire, this cookbook has something for everyone. So mix up a batch, garnish it with your favorite toppings, and cheers to the perfect bloody mary!
Categories: Recipe Books
Sorry, comments are closed for this item.