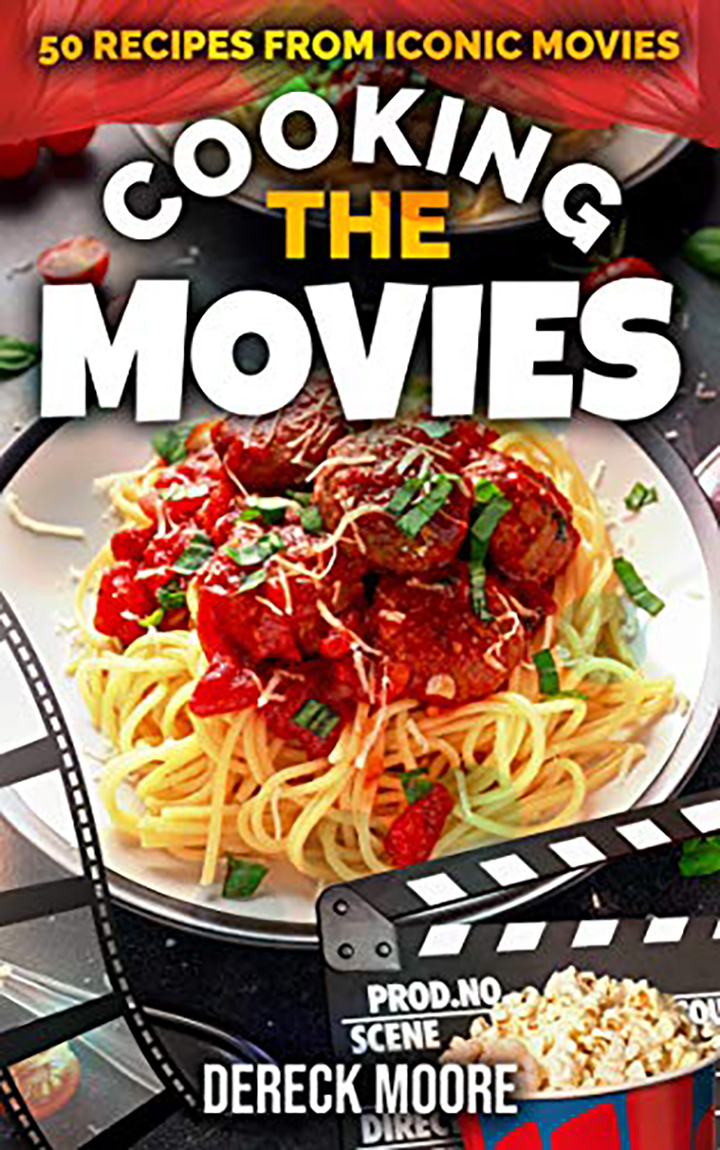 In this cookbook, we have made a serious attempt to explore the exotic, delicious foods from some of our all-time favorite movies. Imagine having the same meal on your plate as the characters in those movies are eating; yes, it adds a powerful punch of cinematic flavors!
From the emotional Bridget Jones to the dashing James Bond, explore the most popular movie recipes in this cookbook. These recipes are meant to bring back those golden memories that we have shared with our favorite stars. These are the foods that we've always wanted to eat. And if you're not familiar with some of these movies, that just means it's time to add them to the list. If you're a movie lover, you simply cannot afford to miss those great performances.
Inside this cookbook, you'll find 50 recipes divided between savory, sweet, and beverages and cocktails. Examples of the recipes included are:
•Coconut Shrimp from Forrest Gump
•Boeuf Bourguignon from Julie and Julie
•Chilean Sea Bass from Jurassic Park
•Ram-Don, a Noodle dish from Parasite
•Cacio e Pepe Pasta from Eat, Pray, Love
•Peach Cobbler from Gone with the Wind
•Portion Bread from Star Wars
•Cheeseburger from Pulp Fiction
•Tomato Sauce from The Godfather
•Butterbeer from Harry Potter
•Puerco Pibil from Once Upon a Time in Mexico
•District 11 Bread from The Hunger Games
•Prison sauce from the Goodfellas
•Vesper Cocktail from Casino Royale
•Peach Cobbler from Gone with the Wind
•Prison Sauce from The Goodfellas
•And many more!
So who says movies can't make you taste or smell something? Savor your meals with these wonderful movie based recipes that will have you craving more and more.
Categories: Cookbooks
Sorry, comments are closed for this item.