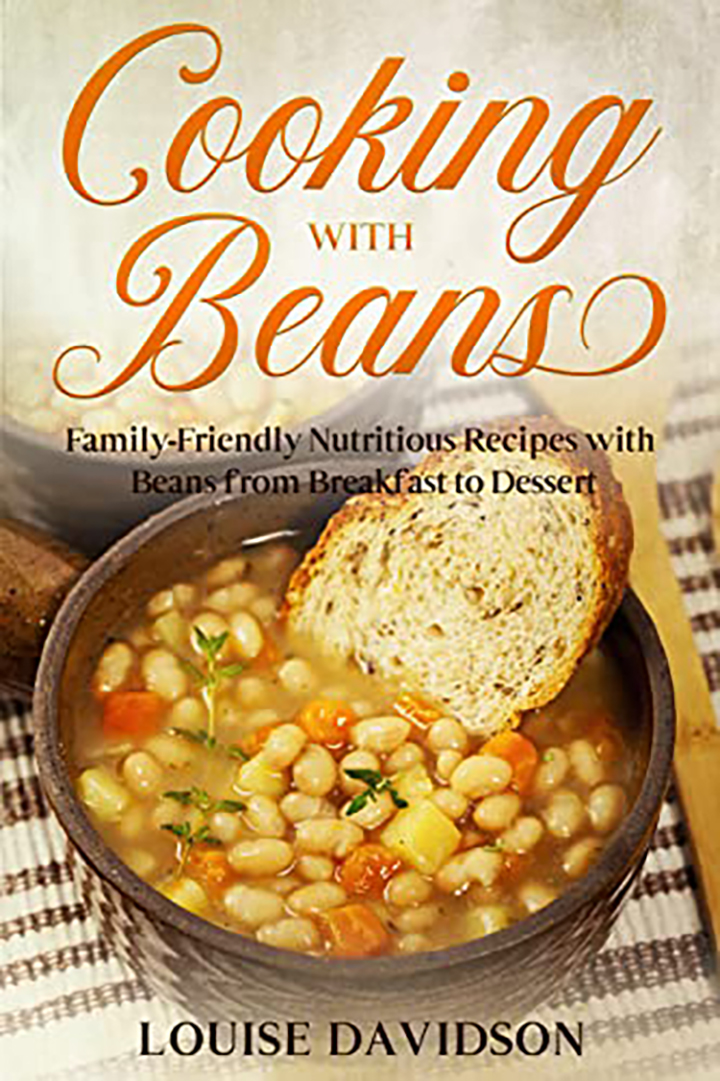 Prepare nutritious and easy-to-make bean recipes that will surely make your family and friends ask for more!
Who could've thought that there are so many recipes you can make using beans? In this new cookbook from Louise Davidson, she shows us the countless possibilities of delicious recipes you can make with beans as the star ingredient. Whether it is black beans, kidney beans, pinto beans, lima beans, cannellini bean, chickpeas, dried or canned, there's a recipe in this cookbook for you to try from breakfast to dessert!.
Inside this cookbook, you'll find helpful information about beans, their nutrients, various soaking techniques, different cooking methods, and 100 recipes like:
BREAKFAST AND SMOOTHIES
Perfect Morning Bean Eggs

Baked Feta Bean Tomatoes

Arugula Lima Bean Frittata

Blueberry Bean Smoothie

Black Bean Chocolate Smoothie
DIPS, SPREADS, AND SNACKS
Tahini Bean Hummus

Artichoke Bean Dip

Garlic Cannellini Bean Spread

Black Bean Corn Fritters

Bean Fritters with Pesto Mayo Dip
SALADS
Shrimp White Bean Salad

Mexican Bean Salad

Apple Black Bean Salad

Pinto Bean Salad

Potato Kidney Bean Salad
SOUPS
Cannellini Beef Soup

Chorizo Bean Soup

Lima Bean Ham Soup

Parmesan Turkey Bean Soup

Sweet Potato Bean Soup
STEWS AND CHILIS
Italian Bean and Sausage Stew

Mushroom Quinoa White Bean Stew

Turkey Three Bean Chili

Classic Black Bean Chili
MAINS
Cheesy Mexican Lasagna

Zucchini Pinto Bean Enchiladas

Lamb and Beans with Sun-Dried Tomatoes

Tuscan Artichoke Bean Skillet

Bean Avocado Tacos

Beef and Bean One-Pot Rice

Cannellini Bean Lamb Casserole
DESSERTS
Black Bean Avocado Brownie

Bean Peanut Butter Blondies

Garbanzo Bean Chocolate Cake

Black Bean Choco Truffles
Recipes come with a detailed list of ingredients, the number of servings, the prep and cooking times, easy-to-follow step-by-step instructions, and the nutrition facts.
Categories: Cookbooks
Sorry, comments are closed for this item.