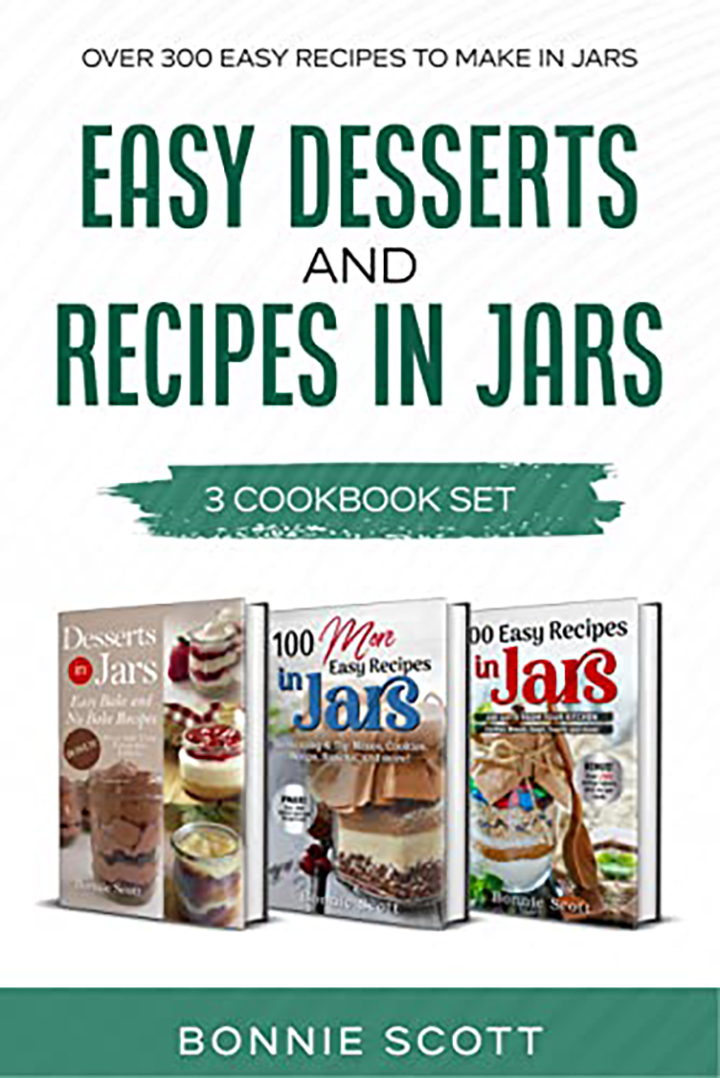 This 3 cookbook combined set of Bonnie Scott's "In Jars" books includes the 3 titles:
100 Easy Recipes in Jars
100 More Easy Recipes in Jars
Desserts in Jars: Easy Bake and No Bake Recipes
Easy Desserts and Recipes in Jars – 3 Cookbook Set is a collection of easy to make, delicious jar recipes. There are 200 recipes that use simple ingredients to create a homemade meal, snack or dessert that's as easy to use as a store-bought mix. You do the hard part, while the recipient sits back and enjoys completing their meal or dessert in a jar.
The Desserts in Jars section has an additional 67 exciting recipes for desserts in jars. Yummy desserts including cake in a jar, puddings, muffins, cobblers, cheesecakes and other mason jar desserts are all made, stored and served in cute, retro-style Mason jars.
As an added bonus, readers have access to thousands of online labels tailored for each recipe in the books and recipe cards to decorate and personalize their handcrafted gift.
Buy Easy Desserts and Recipes in Jars – 3 Cookbook Set today and see for yourself how easy it is to make gifts and desserts in mason jars!
Categories: Cookbooks
Sorry, comments are closed for this item.