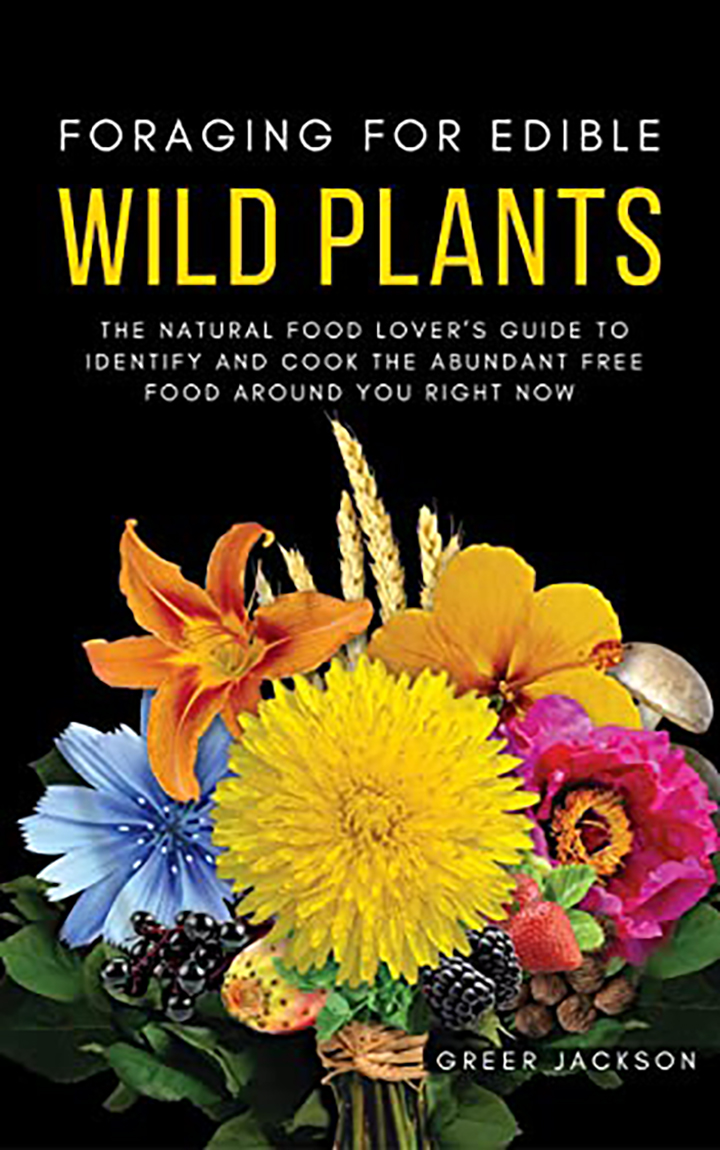 Foraging for Edible Wild Plants includes almost 40 tasty wild foods you can go outside and harvest right now. It contains detailed information on berries, fruits, nuts, leaves, flowers, seeds, shoots, roots, and mushrooms that grow throughout the US. No matter where you live, you'll be able to fill your basket with these flavorful and nutritious ingredients.
Inside Edible Wild Plants, you're going to learn about:
The benefits of foraging

The things to note when starting out as a forager

The tools you might need when in the wild

Nutritional facts about different edible plants

Differentiating between edible and poisonous plants

Cooking, storing, growing, and preserving wild edible plants

And a whole lot more!
Greer started foraging and fishing with his father at 12 years old. They would visit parks, local rivers, and sometimes their own backyard to find wild foods. They were delicious adventures and an excellent way to bond. Greer's first dish from wild food was sauteed dandelion greens with bacon. Now, he shares his love of wild food with you.
Foraging for Wild Edibles tells a story about each plant that's educational and informative and one that will make you hungry. This is not just a botany book. After reading it, you will have a new and more profound connection to one of the oldest and most essential activities humans do.
This book is a fun and inspiring read but will also answer all your questions about foraging. You will learn how to avoid toxic plants, the tools you need to make foraging easy, how to store these foods, their histories, and their nutritional benefits. There are also over 250 recipes and recipe ideas to help you turn these wild foods into incredible delicacies you'll want to eat over and over again.
Greer has created a book with all the resources you need to get started in the world of foraging. It has over 300 color photos and distribution maps for each wild food. There are references that show you what to forage and when, what flavors you can expect, and which parts are edible for each plant. This is a practical and entertaining guide for any foodie, gardener, nature enthusiast, or DIYer that wants to add wild food to their diet.
Categories: Cookbooks
Sorry, comments are closed for this item.