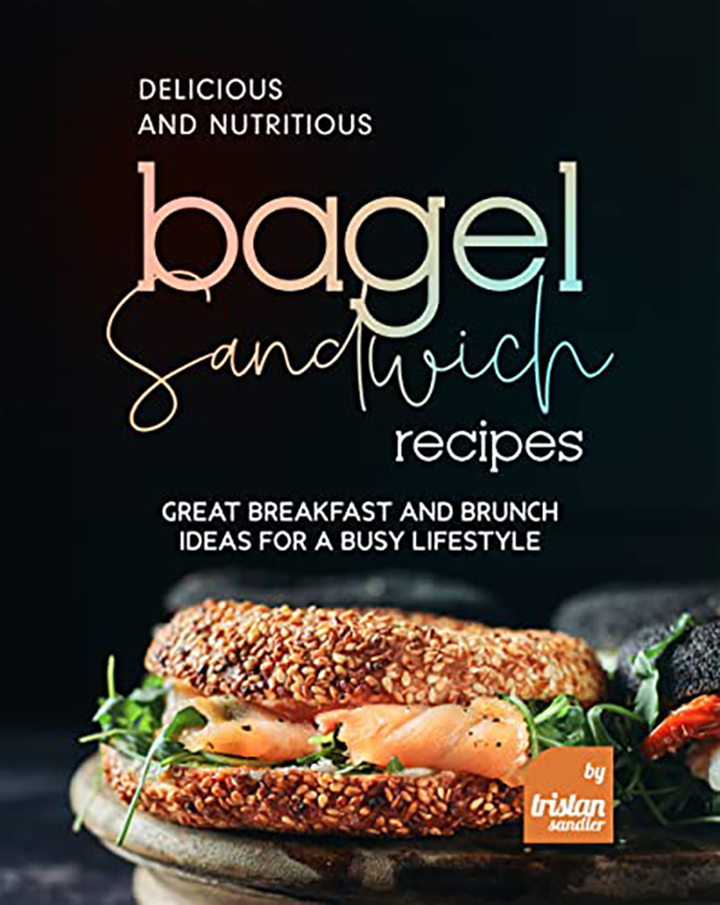 Get on Amazon
Are you looking for easy recipes for a quick lunch? Do you want to explore the fantastic flavors of bagel sandwiches and all the flavor varieties? Then this recipe book is ideal for you. With 30 bagel sandwich recipes, you will discover nutritious and delicious combinations. A bagel sandwich is an excellent pick for a portable lunch you can take to work. Or send the kids as school lunch. This recipe book contains gourmet flavor combinations and more straightforward choices to suit your needs.
In this recipe book, you will find:
Egg avocado bagel sandwich

Pesto bagel sandwich

Turkey bagel sandwich

Bacon bagel sandwich

And many other traditional and gourmet flavors!
Preparing a delicious bagel sandwich is easy and quick. This recipe book will teach you how to prepare the ultimate bagel sandwich and reveal excellent flavor combinations. Grab your copy now and prepare delicious lunch options every day!
Categories: Recipe Books
Sorry, comments are closed for this item.