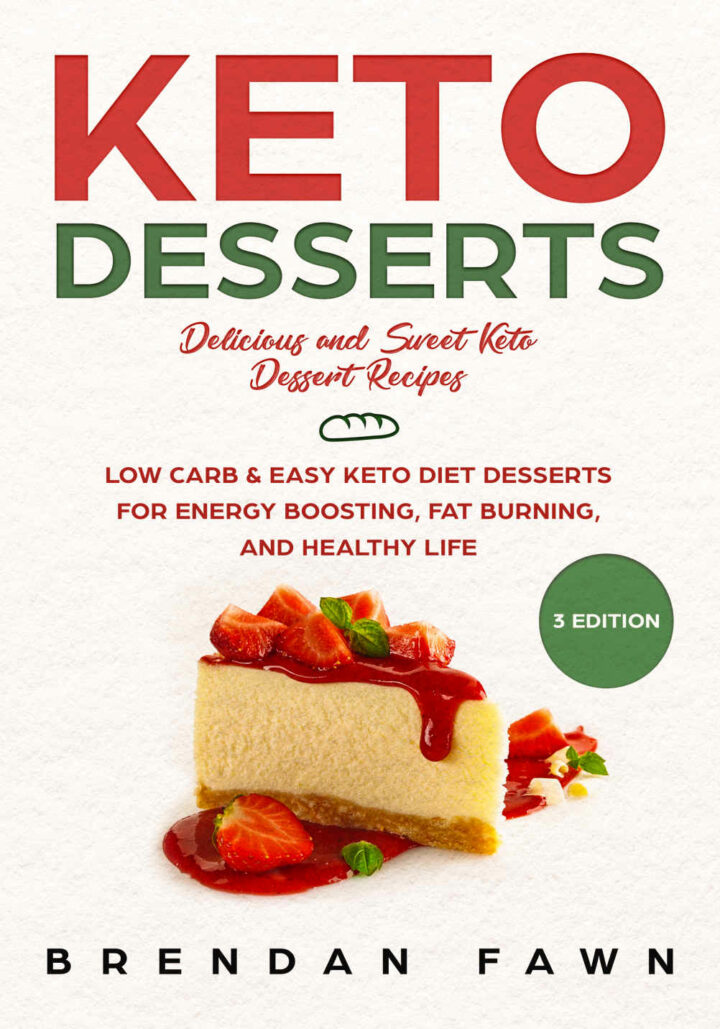 There is no need to deprive yourself of mouth-watering, sweet keto desserts if your goal is to lose weight or just to stay healthy. Try out the keto dessert recipes from this cookbook and you will see how easy it is to eat desserts and stay healthy! There is no sugar in our keto desserts recipes!
With this keto dessert cookbook you will:
PREPARE TASTY KETO DIET DESSERTS. Cook, bake and boil colorful ketogenic desserts.
DISCOVER HEALTHY AND TASTY KETO RECIPES.  Find beautiful images, easy-to-follow cooking directions, useful tips, and nutritional value for each recipe.
ENJOY FAST AND EASY PREPARATION PROCESS. Each of the keto desserts cookbook recipes has preparation and cooking times.
ENJOY SEARCHING OF A NEW KETOGENIC RECIPE. You can find any keto recipe easily thanks to the Table of Content.
Categories: Cookbooks