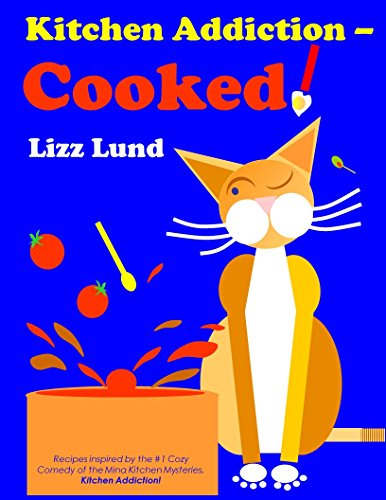 Kitchen Addiction – Cooked! is a short recipe book based on Lund's debut novel, Kitchen Addiction!It contains chef created recipes courtesy of Lund's husband, Chef Andrew Mark – as inspired by Vito Spaghetti's oddball creations in the cozy comedy series mysteries.
Featuring some fun and festive easy dinner recipes, you're sure to enjoy these culinary treats while you LOL at the cooking humor from Lund's funny fiction novel, Kitchen Addiction!
If you're looking for funny novels for women, packed with humor, cozy animals (in the guise of pets) — and recipes — try a taste of Kitchen Addiction – Cooked! The cookbook is a tasty introduction to the first novel in the hilarious Mina Kitchen Comedies, Kitchen Addiction!

As an Amazon Associate I earn from qualifying purchases.
Categories: Cookbooks
Sorry, comments are closed for this item.