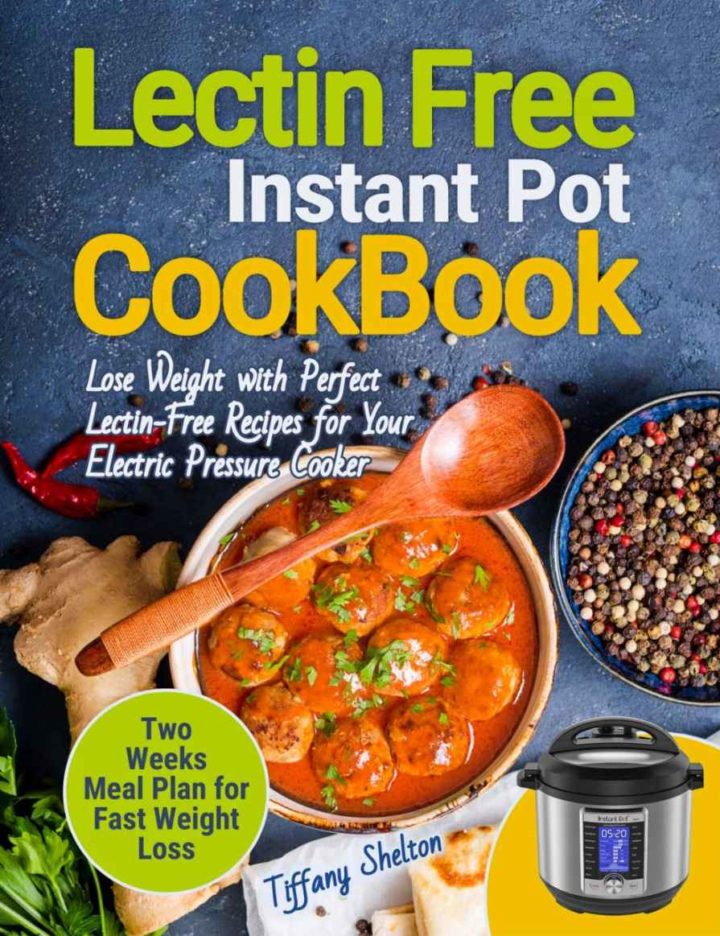 You might think that lectins are abundant in meats and processed foods, but you will be more surprised that it is abundant in raw grains and legumes. They are densely found in parts of the seed that become leaves when the plant germinates and turn to a sprout.
In this book, we will provide you with delicious Lectin-Free Instant Pot recipes so you will have a chance to prepare a wide range of plant-based foods without subjecting yourself to stress.
Inside you'll find:
How to use and take care of your Instant Pot
50+ incredible recipes that are not only easy to make, they're delicious enough to motivate people from complying with the lectin-free diet to following a lectin-free lifestyle
Two Weeks meal plan for fast weight loss
Helpful tips and tricks for beginners
Simple breakfasts and snacks ideas for busy people, delicious meals the whole family will love
Flavourful soups and salads, inspiring fish & seafood, well-tested poultry, trustworthy beef, lamb and pork recipes
Detailed ingredient lists, images, nutrition facts and easy-to-follow instructions on making each culinary masterpiece
Categories: Cookbooks
Sorry, comments are closed for this item.