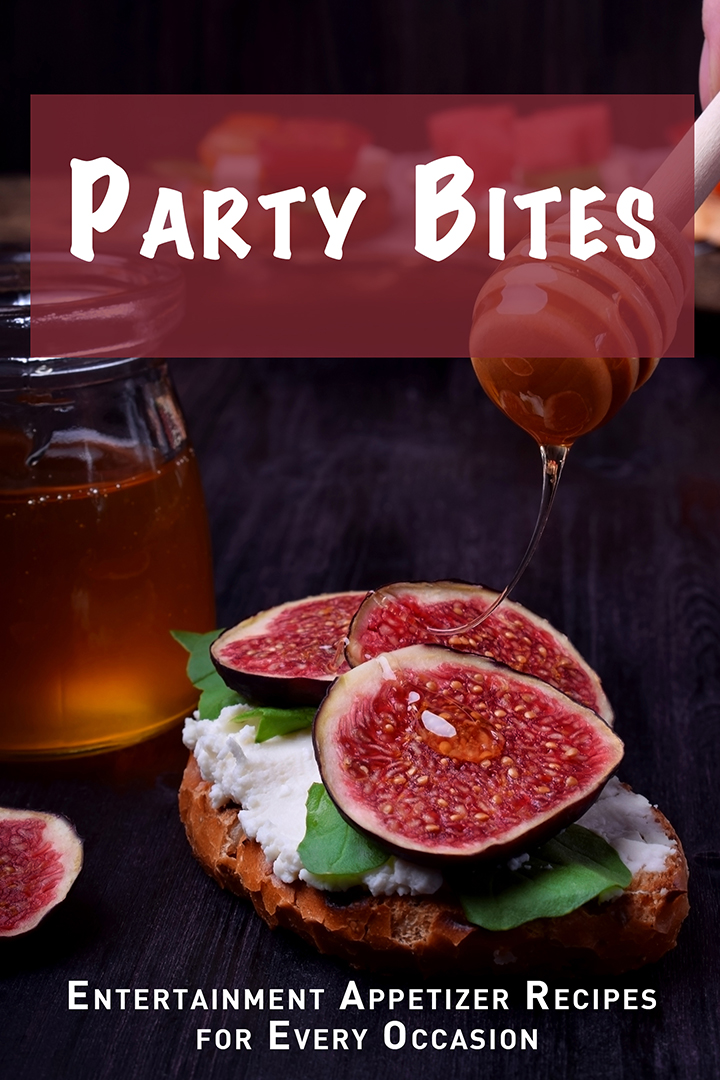 Hosting a party can be overwhelming, With Party Bites delivers you a gold mine of quick and easy appetizer ideas that are certain to impress your guests. Simple, one to two bite appetizers at their bestr. If you want to add snazzy new hors d'oeuvres to your repertoire or establish a set of delicious recipes for impromptu gatherings, then you need to order this recipe book now! Here are some of the recipes in store for you to make:
Beetroot Hummus
Roast Carrot, Ginger & Miso Dip
Stilton & Walnut Biscuits
Cayenne & Cheddar Biscuits
Mediterranean Vegetable Crostini With Pesto
Crostini With Wild Mushrooms
Leek & Parmesan Filo Bites
Lamb Kabobs With Tzatziki
Butternut Squash And Chorizo Skewers
Paella Arancini & Aioli
Blue Cheese, Pear Butter & Walnut Blinis
Butternut Squash Frittatas
Prosciutto, Pear & Gorgonzola Rolls
Goat Cheese, Honey & Thyme
Sea Bass Ceviche
Jerk Chicken & Plantain Skewers
Jamaican-Spiced Prawn & Mango Skewers
Pull Pork On Cornbread Muffins
Mushroom & Goat Cheese Empanadillas
Broccoli And Garlic-Ricotta Toasts With Hot Honey
Categories: Cookbooks
Sorry, comments are closed for this item.