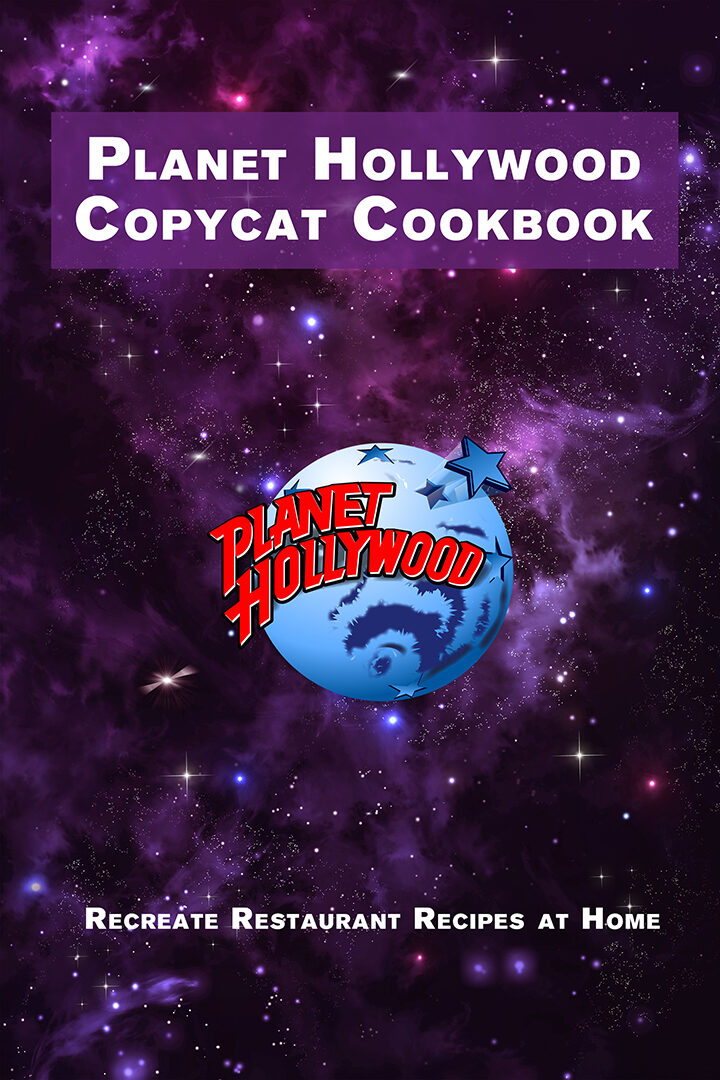 Discover the recipes of Planet Hollywood, a themed restaurant inspired by the popular portrayal of Hollywood, which was founded with the backing of Hollywood super star celebrities Sylvester Stallone, Bruce Willis, Demi Moore, and Arnold Schwarzenegger. Enjoy making these popular restaurant favorites in you own home:
Drinks
The Perfect Storm
Fool's Gold
B-A-N-A-N-A-S
Hawaii Five Ohh
Dark Night Sangira
Red Carpet Cocktail
Pineapple Express
Eternal Sunshine
Mai Tai
If You Like Pina Coladas
There's Something About Bloody Mary
Appetizers
World Famous Chicken Crunch
Five Cheese Dip
Hummus Trio
Twice Cooked Buffalo Wings
Potato Wedges
Fried Shrimp With Sriracha Sauce
Texas Tostados
Nachos Grande
Salad & Sides
Citrus Kale
Hollywood Bowl
Roasted Garlic Mashed Potatoes
Cilantro Rice
Green Bean Blend
Donkey Sauce For Burgers
Pasta & Grilled Specialties
Chicken Mac And Cheese
L.A. Lasagna
Shrimp Florentine
Fajitas
Pesto Chicken And Broccoli Pasta
BBQ Ribs
Mahi Mahi
Sesame Ginger Salmon
Signature Sandwiches
Champion Pulled Pork
Turkey Pic-A-Nic
Pimento Grilled Cheese
Bacon Mac-N-Cheese Burger
Blackened Chicken Sandwich With Sriracha Mayo
Desserts
Sticky Toffee Pudding
Banana Pudding Star Jar
Brownie Cheesecake Star Jar
Key Lime Star Jar

As an Amazon Associate I earn from qualifying purchases.
Categories: Cookbooks
Sorry, comments are closed for this item.