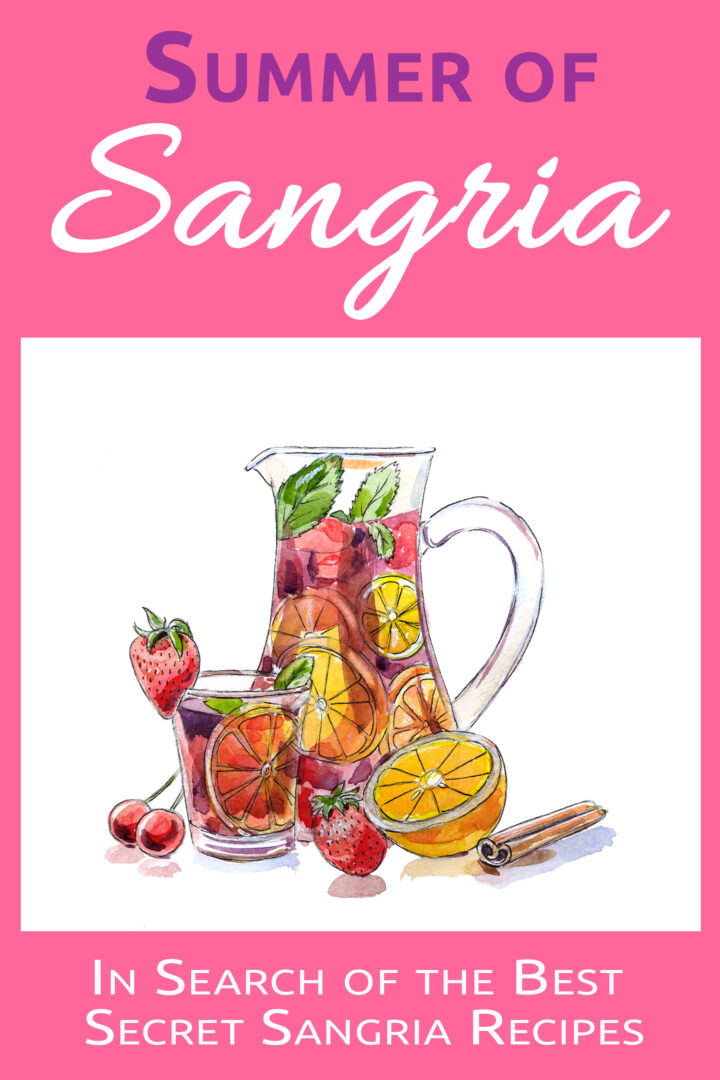 Sangria is an alcoholic beverage of Spanish origin. Essentially an alcoholic fruit punch, Sangria traditionally consists of red wine and chopped fruit, often with other ingredients such as orange juice or brandy. With over 60 unique Sangria recipes, Summer of Sangria gives you a large number of choices for summer fun, even a few of non-alcoholic choices.
From classic Spanish sangria to the tasty Cold Brew Coffee Sangria, Sangria offers pitcher-perfect recipes for fruity wine and champagne drinks and a less traditional choices. With recipes for red, white, sparkling and beer-based Sangrias, these concoctions will turn any party into a full-blown fiesta. Here is a sampling of Sangria recipes you will find in Summer of Sangria:
Apple Cider Sangria
Asian Sangria
Beer Sangria
Blood Orange Lemongrass Sangria
Blueberry Lavender Sangria
Cantaloupe Sangria
Cava Sangria
Classic Red Spanish Sangria
Classic White Spanish Sangria
Chocolate Covered Cherry Sangria
Coconut Sangria
Cold Brew Coffee Sangria
Cucumber Melon Sangria
Fireball Sangria
Frozen Margarita Sangria
Ginger Peach Sangria
Grapefruit Sangria
Hard Cider Sangria
Hibiscus Sangria
Kiwi Mango Sangria
Lazy Lady Sangria
Lemonade Sangria
Lemon, Pear & Beer Sangria
Limoncello Sangria
Malibu Sangria
Mango & Lemongrass Sangria
Manischewitz Sangria
Mexican Sangria
Mimosa Sangria
Mock Red Sangria (Non-Alcoholic)
Mock White Sangria (Non-Alcoholic)
Mock Sparkling Sangria (Non-Alcoholic)
Moscato Sangria39
Olive Garden Sangria
Peach & Mango Sangria
Pina Colada Sangria
Rose Sangria
Passion Fruit Sangria
Port Wine Sangria
Portuguese Sangria
Prosecco Sangria
Single Lady Sangria
Skinny Sangria
Southwestern Sangria
Sparkling Wine Sangria
Sparkling Apple Sangria
Spicy Sangria
Spicy Pomegranate Sangria
Strawberry Lemonade Sangria
Strawberry Basil Sangria
Sweet Tea Sangria
Thai Basil Sangria
Tropical Sangria
Watermelon Sangria
Watermelon & Pineapple Sangria
Vietnamese Sangria

As an Amazon Associate I earn from qualifying purchases.
Categories: Cookbooks
Sorry, comments are closed for this item.