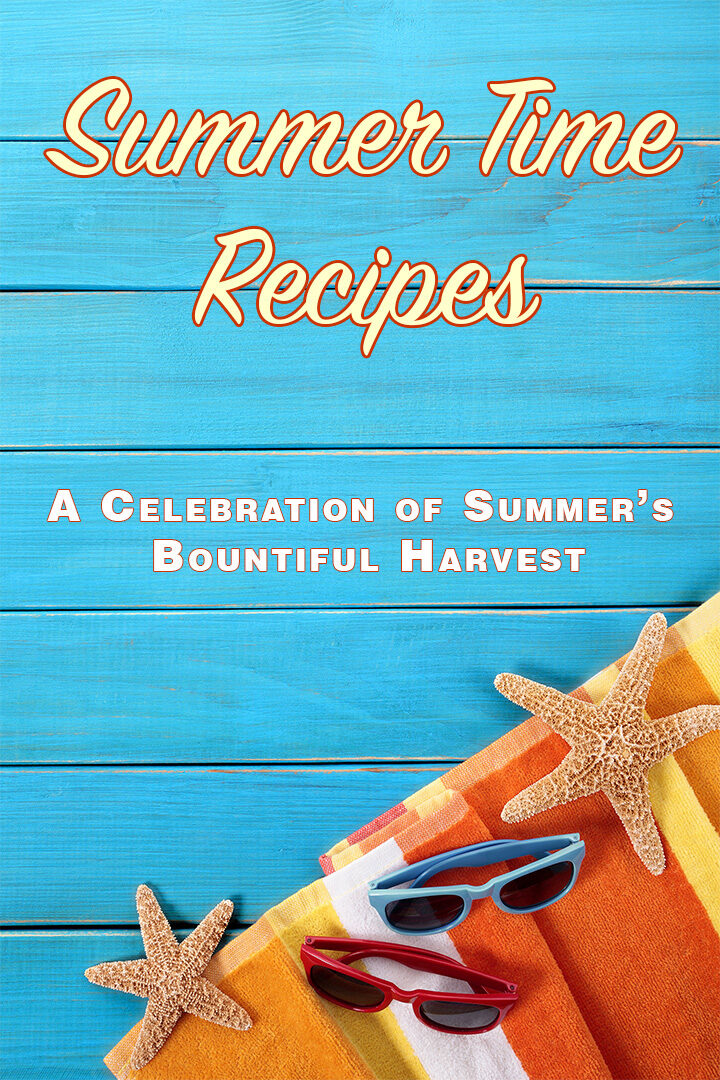 Celebrate summer and enjoy the delights of the breadth of fresh fruits and vegetables. Discover over 50 refreshing recipes for breakfast, drinks, summer soups and salads, entrees, and desserts.
Table Of Contents
Breakfast
Buttermilk Cake With Blueberries
Asparagus And Zucchini Frittata
Mango Lemonade Smoothie Parfait
Chocolate Peanut Butter Banana Breakfast Shake
No Bake Chocolate Energy Bites
No Bake Breakfast Cookies
Maple French Toast Overnight Oatmeal
Drinks
Cajun Lemonade
Watermelon Sangria
Frozen Dark & Stormy
Hurricane
Sweet Tea Sangria
Soups And Salads
Heirloom Tomato Salad With Anchovy Vinaigrette
Charred Fava Bean Salad With Lemon And Tarragon
Parmesan Tuiles With Heirloom Tomato Salad
Radishes With Sour Cream Dressing
Greek Orzo Salad
Cold Watermelon Soup
Strawberry Soup
Tangy Green Zebra Gazpacho
Entrees
Grilled Flatbreads With Mushrooms, Ricotta And Herbs
Grilled Vegetable Bruschetta
Grilled Baby Carrot Wraps With Poblano Cream
Grilled Squash Ribbons And Prosciutto With Mint Dressing
Pickled Grapes With Walnuts
Parmesan Tuiles With Heirloom Tomato Salad
Seasoned Grilled Corn On The Cob
Herbed Fazzoletti With Asparagus And Burrata
Grilled Sardines With Piquillo Pepper Sauce
Lobster And Corn Fritters
Scallops With Warm-Tomato Basil Dressing
Grilled Miso Shrimp
Tomato Chard And Gruyere Casserole
Curry Lobster Roles
Grilled Skirt Steak With Poblano-Corn Sauce And Salsa
Grilled Trout With Sauce
Chipotle-Maple Chicken Thighs
Pineapple Chicken Stir Fry
Mango Barbecue Fish Tacos
Coconut Crusted Pork Tenderloin
Skillet Tossed Lasagna
Desserts
Peach And Buttermilk Pops
Summer Plum Crostata
Butter Pecan Cookie And Peach Ice Cream Sandwich
Pavlovas With Passion Fruit Curd
Hibiscus-Berry Gelatins
Blackberry Crumb Cake
Kiwi Summer Limeade Pie
Double Chocolate Pudding Pie
Berry Trifle
Grilled Banana Bread

As an Amazon Associate I earn from qualifying purchases.
Categories: Cookbooks
Sorry, comments are closed for this item.