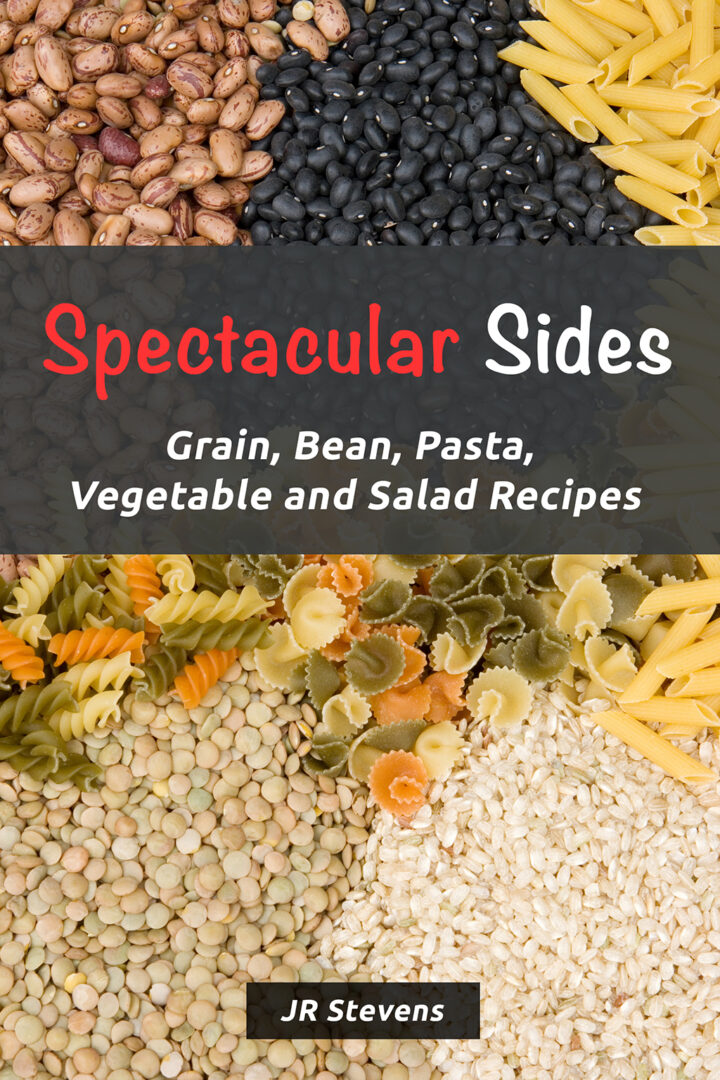 What is a meal if just an entree? Side dishes turn an ordinary meal into something spectacular! Cooks today are looking for more creative and inventive ways to prepare side servings of vegetables, pasta or grains. Discover over 50 great side dish recipes in Spectacular Sides that will impress both your friends and family. Whether you're looking for easy sides dishes to serve with midweek suppers or a range of sides for a dinner party, you will find a great ranges of textures, aromas, and flavors that will titillate your savory senses.
Grains
Barley With Greek Olives, Feta & Browned Shallots
Couscous Pilaf
Couscous, Spinach & Green Bean Salad
Brown Rice & Spinach Pilaf
Green Bean & Quinoa Salad
Millet Croquettes
Scallops With Teff Polenta & Gourmet Mushrooms
Quinoa Salad With Red Bell Pepper, Black Beans, And Cilantro
Turmeric & Vegetable Millet
Millet With Cheese & Chives
Vegetables
Sautéed Zucchini With Feta & Olives
Spinach With Chickpeas & Fresh Dill
Red Swiss Chard With Prosciutto & Pine Nuts
Green Beans With Toasted Walnuts & Shallots
Greek Spinach & Quinoa Salad
Orange-Spiced Carrots & Quinoa
Creamy Braised Brussels Sprouts With Toasted Walnuts
Roasted Root Vegetables With Indian Curry & Cilantro
Green Beans With Spiced Chickpeas & Feta Cheese
Roasted Broccoli With Soy Sauce & Sesame Seeds
Beans
Southern-Style Green Beans
Roasted Green Bean, Pepper & Shallot Salad
Italian Green Beans With Pancetta & Braised Garlic
Crumb Topped Green Bean Mushroom Bake
Provencal-Style Green Beans
Delicious Kidney Bean Salad
Baby Spinach & Beet Greens With Red Kidney Beans
Three Bean Salad
Sautéed Greens With Cannellini Beans & Garlic
Chickpea Salad With Lemon, Parmesan & Fresh Herbs
Pastas
Fried Gnocchi With Parmesan & Garlic
Orzo With Green Garlic & Mascarpone
Pasta With Cherry Tomatoes & Herbs
Creamy Pasta With Goat Cheese
Pasta With Basil, Chard & Red Onion
Pasta With Mushrooms & Zucchini
Pasta With Snow Peas & Cherry Tomatoes
Pasta Ponza
Salads
Quinoa Tabbouleh
Mixed Greens, Orange, Gorgonzola, Walnut Salad With Citrus Vinaigrette
Shrimp Couscous Salad
Chicken Salad With Couscous
Spinach, Pear & Feta Salad
Roasted Red Pepper & Lentil Salad
Roasted Corn & Heirloom Tomato Salad
Whole Wheat Tuna Treat
Misc.
Honey Sriracha Tofu
Chicken Mapo Tofu
Steamed Soft Tofu With Soy Chili Sauce
Greek Tempeh Pitas
Tempuna Salad

As an Amazon Associate I earn from qualifying purchases.
Categories: Cookbooks
Sorry, comments are closed for this item.