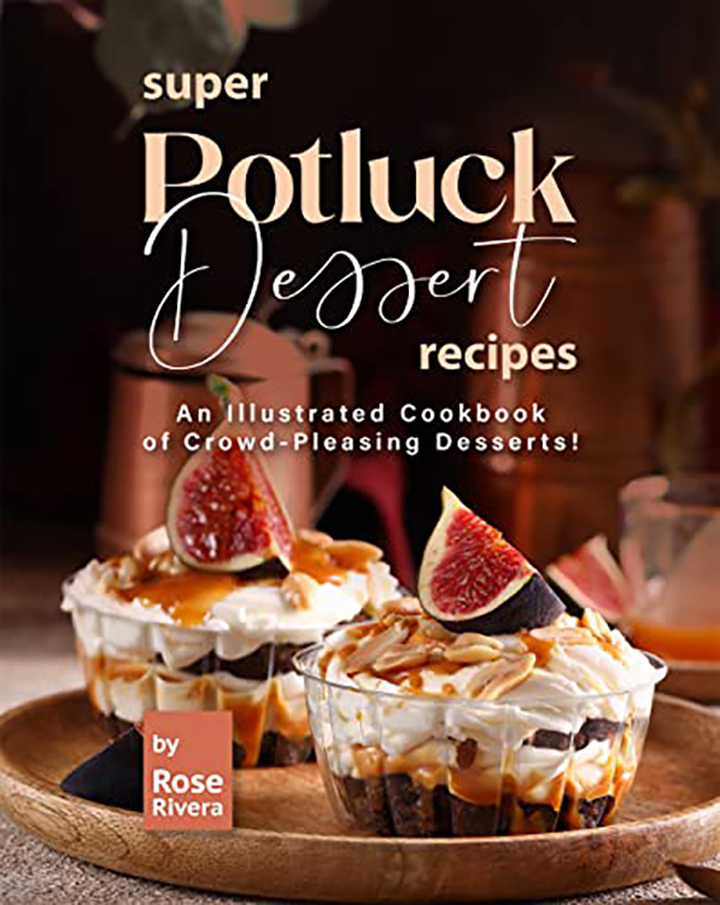 Do you love marshmallows?
Do you get chocolate cravings?
Do you enjoy sharing desserts with friends at get-togethers?
Potluck dinners are a wonderful idea, when everyone brings a dish to share with the rest. Theoretically, you end up with a feast. But you need to make sure someone brings desserts, or you'll have some not-so-happy party-goers.
Luckily, there are tons of dessert recipes that lend themselves well to baking for groups of people, rather than just your family or close friends.
This cookbook includes desserts made with many types of fruits, including pineapples, apples and berries like raspberries, blueberries and strawberries. Fruits add freshness and more flavor to the dessert you bring.
Of course, you can't forget desserts that include perennial favorites, like chocolate and peanut butter. Everyone loves those, it seems. You can include them in recipes for cakes, pies and dessert bars. You'll find lots of those recipes in here.
Candy is great in sweet recipes too, including M&M's and Snickers Bars. Turn the page, let's make some potluck desserts!
Categories: Cookbooks
Sorry, comments are closed for this item.