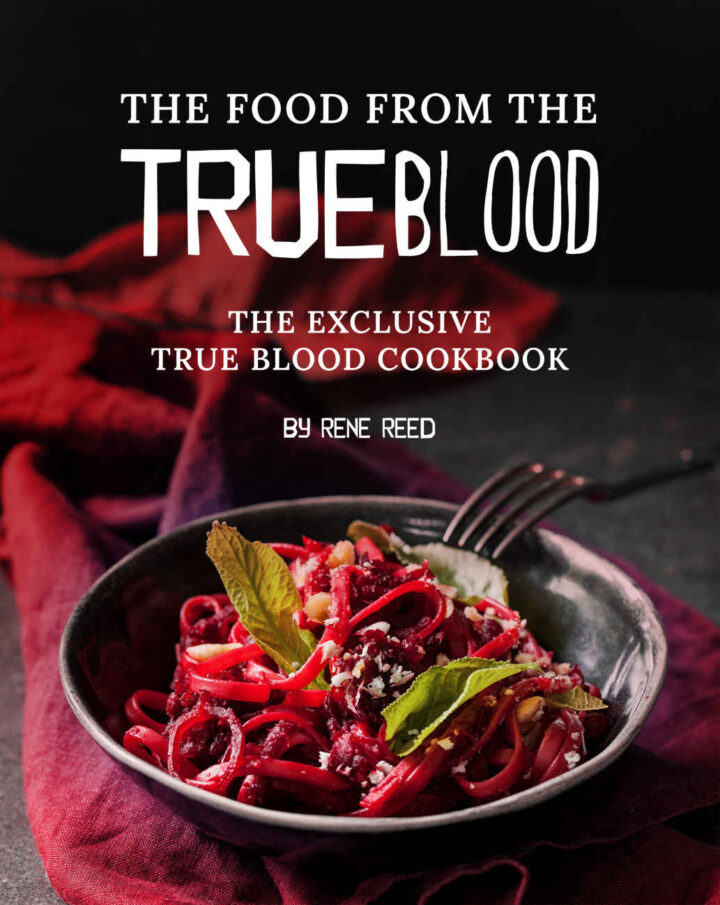 Are you a hardcore fan of the blockbuster series True Blood? Are you curious about what did they serve at the legendary Fangtasia and Merlotte's Bar and Grill? This cookbook is here to end all of your curiosities.
The paranormal world has always been inspiring for us, and the popularity of this blockbuster series is a proof. Now, fans of True Blood want to throw parties with the theme of their favorite series. We are making things easier for you through the easy but finger-licking delicious recipes. This cookbook presents a full multicourse menu for your True Blood-themed parties. You will find appetizing starters, yummy breakfast, savory main course, and comforting desserts. The number of recipes is enough for you to offer different meals every time you invite them.
It's not blood and flash, which we could see various characters eating in this series. We have translated all the spectacular food moments from this series into yummy treats for you. Here is a sneak peek of what you get in this exclusive cookbook.
• Tara's Deviled eggs
• Marinated beetroot with grilled goat's cheese
• Butter – braised carrots and garlic with barley
• Roasted Carrot and Lentil Ragout
These innovative recipes are all you need for a tantalizing treat to your taste buds. Enjoy the meals of your life from your favorite series through this cookbook.
Categories: Cookbooks