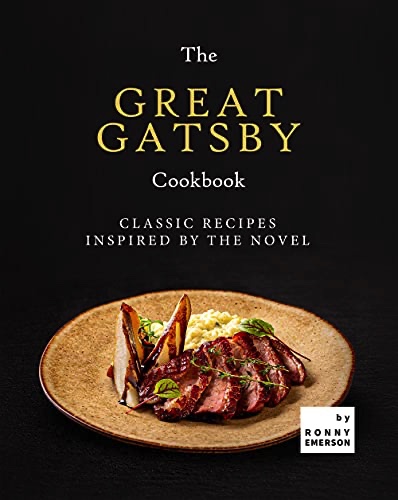 Uninvited guests! Loud music!! Naughty behavior!!! These are all popular features of an overnight party, and Jay Gatsby knew how to throw the biggest of them all. He provided his guests with a never-ending stream of cocktails and several supper buffets fit for kings. The Great Gatsby Cookbook, with its 35 recipes, brings to life all those rich buffet meals and drinks.
You don't need to read The Great Gatsby by F. Scott Fitzgerald to use this cookbook, but if you have read it, you will be happy to see that some major plot points have been used to construct 35 fantastic recipes. For instance, there is a brilliant recipe for the Mint Julep cocktail shared by Tom, Daisy, Jay, Nick, and Jordan in the most emotionally intense scene of the book.
Expect to find recipes for classic cocktails, gratifying desserts, delicious mains, appetizing hors d'oeuvres, and showstopping sauce and side dishes.
Get a copy now to get transported to the 1920s and dine with the great Jay Gatsby.
Categories: Cookbooks