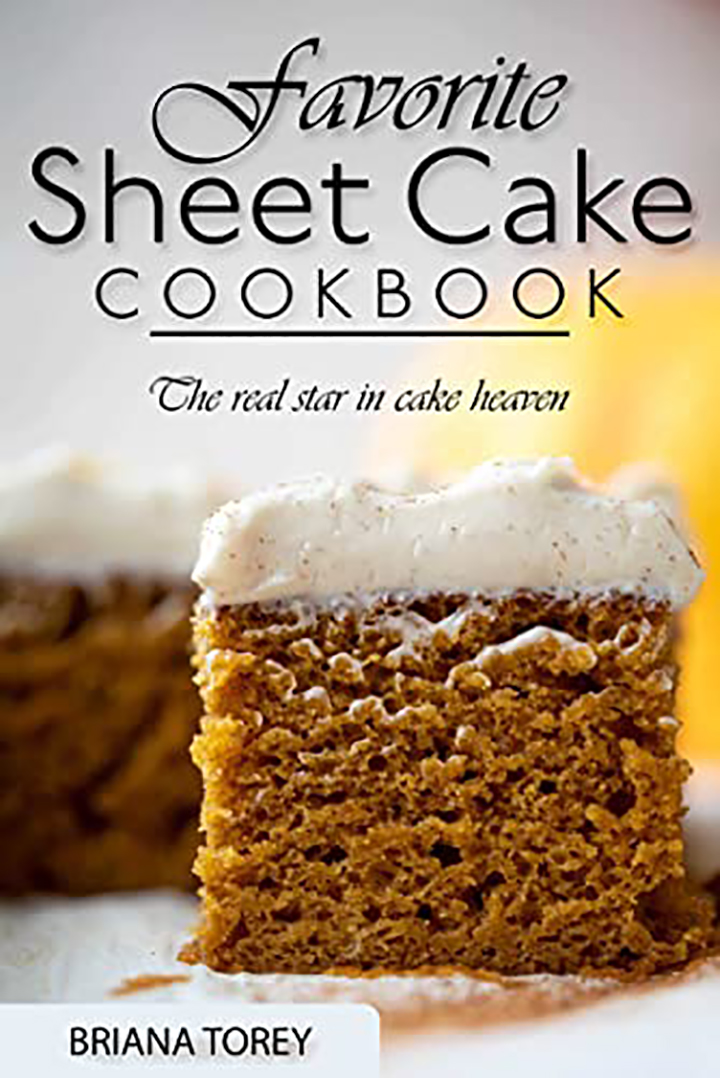 A favorite sheet cake baking book will rekindle your love for sheet cakes because they are the real star in cake heaven.
Sheet cakes are:
Prepared quickly
Easy to re-bake
Make a lot of cake fans satisfied
Need few accessories
Taste with the simplest of ingredients
Look beautiful
Sheet cake recipes for every occasion
Do you want to celebrate your birthday in the office with colleagues? Are you invited to a housewarming party or whole family gets together on the weekend? Before you frantically reach for springform pans or box tins, you'd better make a delicious cake from the tray. The recipes are not only taste heavenly, they are also very easy to prepare.
Be sure to try:
Chocolate-cherry-cake
Walnut Blondies
Blitz sheet cake with fruit
Crispy meringue cake with raspberries
Apple and elderberry crumble cake
Baking cakes is easy
In autumn, recipes with apple, pear and cinnamon taste good. In summer, quick recipes with stone fruit, berries and rhubarb are convincing and in winter it can be dark chocolate, coffee and marzipan. The no-frills sheet cakes are often prepared in less than 20 minutes and then only have to be put in the oven.
The sheet cake book is a great companion all year round because it always provides a new idea of what can be baked as a Sunday cake or taken to work in a cake container.
Categories: Cookbooks
Sorry, comments are closed for this item.