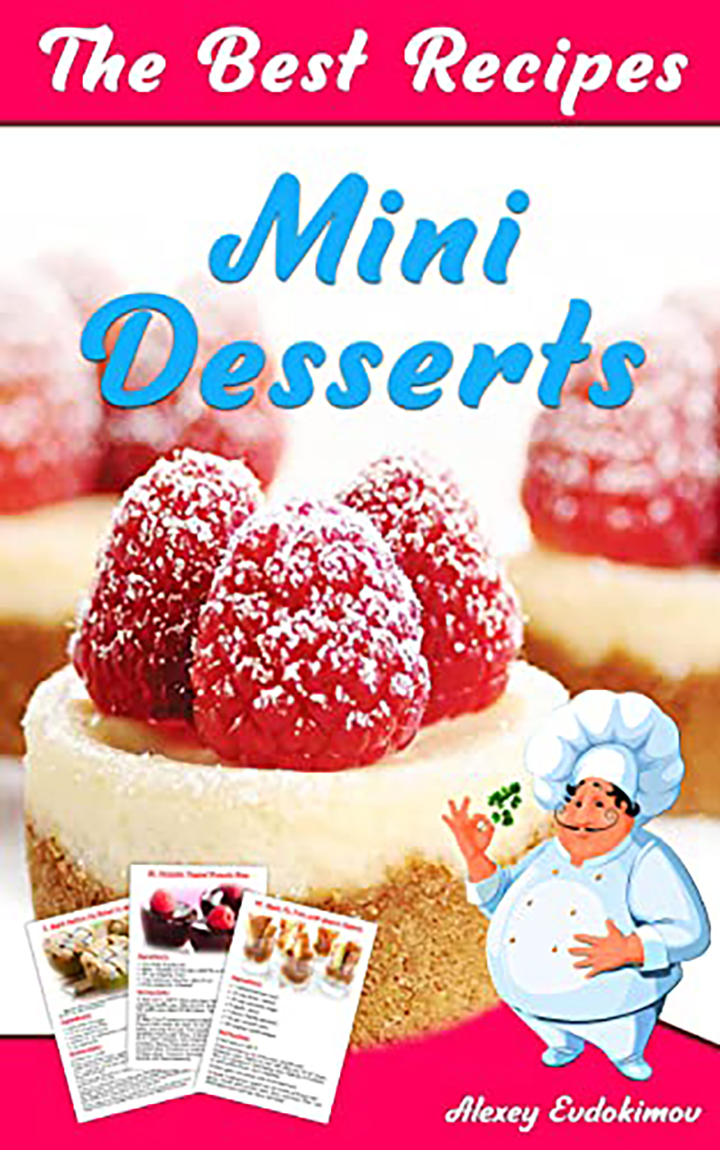 Get on Amazon
This Dessert Recipe Book features 40 Unique and incredibly delicious recipes
It's hard to imagine what could be better than a delicious dessert, but when it is made into a miniature size, it somehow becomes even more appealing. Perfect for parties, these adorable, delectable desserts make great bite-sized finger foods that can be enjoyed by both kids and adults alike. From hand-held pies to diminutive cheesecakes to brownie bites, you will have a tough time deciding what to make for your next dinner party, birthday party, baby shower, bridal shower, or any other gathering!
Each recipe in the book has a secret ingredient: simplicity. With this recipe book, you don't need to be a chef to surprise your family or guests. All you need is to open the book, pick a recipe by its name or photo, cook the dish following a simple step-by-step guide, and enjoy the results.
Inside the eBook you will find:
40 Easy and Extremely Delicious Recipes.

All recipes in this desserts recipes cookery book are quick and simple to make.

A photo to accompany each recipe.

No need to cook blindly – the picture tells you how the dish should look like when it's ready.

Convenient cooking instructions.

Clear, easy-to-read descriptions of the ingredients and cooking process of all the dishes.

Premium design and comfortable size.

A book with a beautiful glossy cover and high-quality white paper with a comfortable, easy-to-read font.
This Mini Desserts Recipe Book would make a great gift for yourself or anyone who loves cooking and would love to try these wonderful recipes.
Find a favorite new mini dessert now!
Categories: Recipe Books
Sorry, comments are closed for this item.